Popular Face-Covering Inspired Halloween Costumes 2021 
2021 has truly been a historic year. Americans have especially had a year to remember as we've been through a potential world war, the untimely deaths of sports, entertainment, and political icons, and now a worldwide emergency that is still affecting our lives today. Starting with Halloween, the holiday season is a time to celebrate and focus on the positives. With so many explosive pop culture events and trends that also happened this year, we still have many things to observe! 
Superheroes with Face-Coverings
 Everyone loves superheroes! In honor of the death of Chad Boseman, many comic book fans are dressing up as Marvel's Black Panther! Making your own version of the beloved superhero is simple! With a simple, all-black outfit, a pair of cat ears, and properly designed face-covering, you can customize your own Black Panther costume. 
Other superheroes that wear face-coverings include: 
Spiderman 

Ironman 

Deadpool 
Professions with Face-covering
Many people are honoring our real-life superheroes who have saved so many during this global emergency. Dressing up as an essential worker is a great way to show your support to the ones who are out there working to save our lives. Easy essential worker costumes include:
Doctor

Nurse 

Firefighter 

Police officer 

Farmer 

Grocery store worker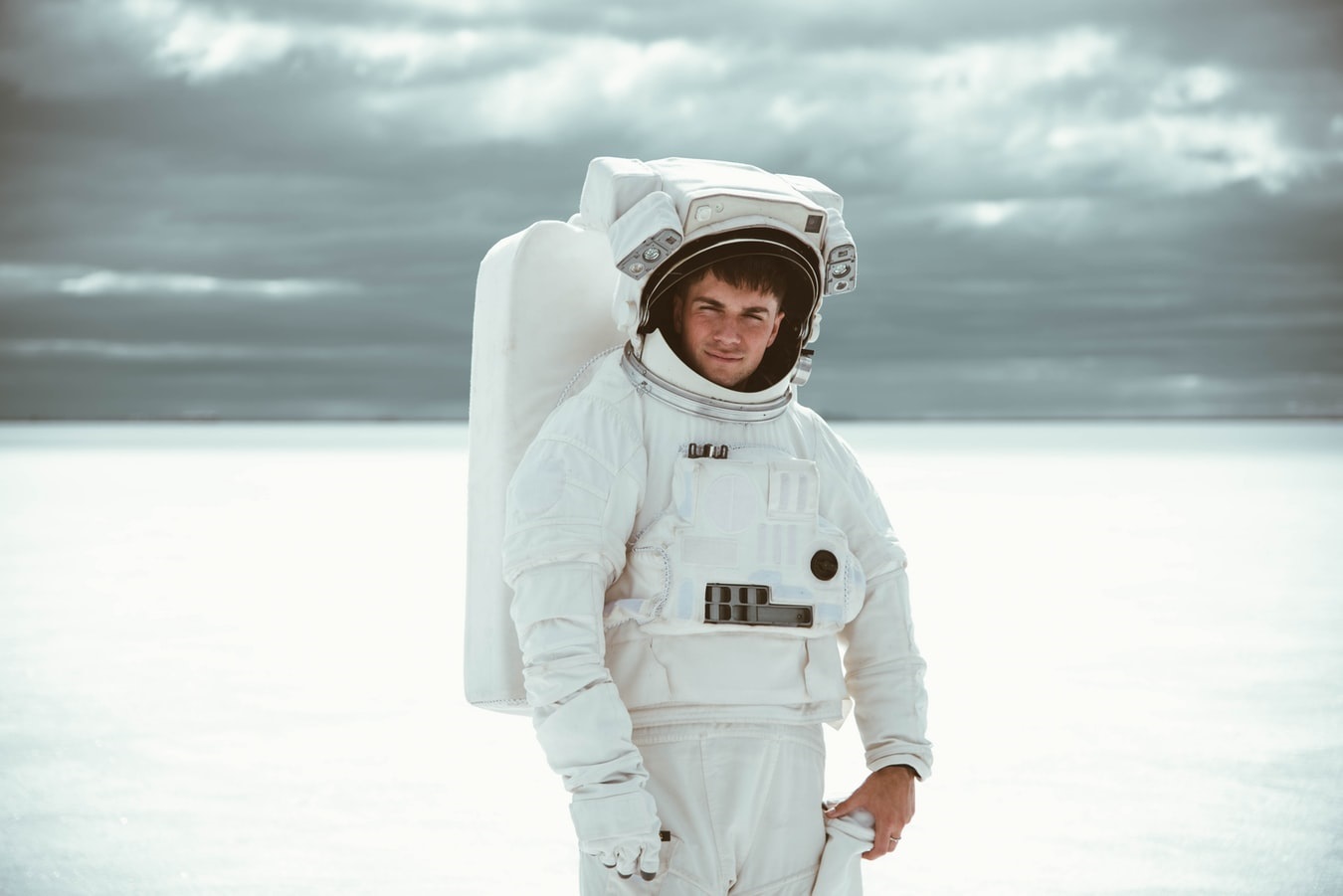 Other than essential workers, many other professions wear face coverings. Get creative with your face covering and let your imagination soar. Here are a few ideas that other professions that wear face-coverings:
Astronauts

Football, or sports player 

Scuba Diver  

Bee Keeper 

Welder 
Physical Distancing Costumes 
Let's face it, there are some people that just won't take the hint! Sometimes you have to show people that six feet apart means six feet apart! Incorporating physical distancing rules in your costumes is a hilarious way to remind others that you mean business. Some physical distancing costumes include: 
Inflatable suits. There are many inflatable suits nowadays that can be filled with air in a matter of seconds.  
Box costumes such as a robot, television screen, or life-size Barbie Doll still in her box  
Printing a mouth on your Face Covering
Instead of wearing a bunch of intricate makeup or facepaint, simply print the image you want directly onto your face-covering! The possibilities are endless when you have an imagination. Get the perfect look right away when you use a digital press machine to make your own custom styles. Some suggestions include: 
The Joker's Smile

Vampire Teeth 

An animal nose and whiskers  

A beard, mustache, or bright lipstick 

A picture of your own smile 
Get a Digital Heat Press Machine 
With a digital heat press machine, you are only limited to your imagination Not only can you print custom designs on your face covering, but you can also print images on t-shirts, baseball caps, and other fabrics or materials. You can also use a heat press machine to decorate items in small spaces. Take a look at our high-quality machine today!  
Celebrate Halloween with Yescomusa
Halloween is right around the corner! Get your costume ready and while you're at it check out our fabulous Halloween collection and get inspired by our merchandise! Save on purchases when you join our Yescom Rewards Program and follow us on Facebook and Instagram for coupons and other sales information.
Halloween Costumes 2021
2021 has brought us many unforgettable memories that can all be immortalized and parodied this Halloween! There were many viral moments that happened this year beginning with the surprising and shocking Gorilla Glue Girl incident to Netflix's spooky series Squid Games. Whether you choose to dress up like a celebrity or choose to pair your costume with your partner for a hilarious duo, a heat press machine can help you create a custom costume exactly the way you want it. Create fun and safe DIY kids costumes or creative adult costumes. 
Halloween Deep Fried Snacks | Fried Cheese Eyeballs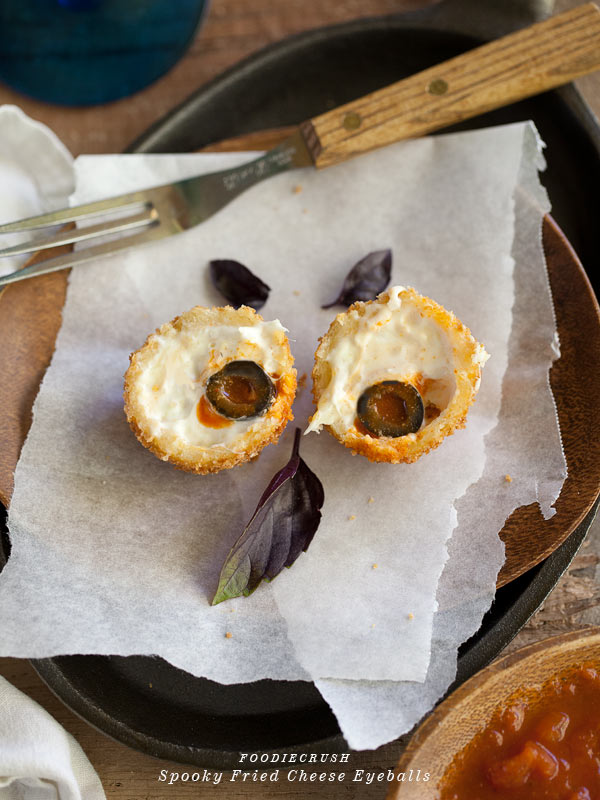 There is nothing tastier than delicious and tasty fried foods! Halloween gives us the opportunity to be creative with our food! It's time to try these delicious fried cheese eyeballs! The simple and easy recipe is as follows:
Ingredients
1 8- ounce package of cream cheese at room temperature

1 cup shredded mozzarella cheese

3 green onions whites-only minced

3-4 tablespoons Chohula or Frank's Red Hot Sauce

10-15 small black olives

¼ teaspoon kosher salt

½ cup flour

2 eggs

1 cup panko bread crumbs

3 cups canola oil
Directions
Step 1. Mix cream cheese, mozzarella, and the white of green onions in a large bowl. Use an ice cream scooper to scoop out the cheese mixture.  Stick an olive in the middle of the cheese, hole side up. Fill the hole with hot sauce then cover with a spoonful of the cheese mixture. Mold into a ball and drizzle with more hot sauce. Repeat until the mixture is complete.  
Step 2. Heat Old in deep fryer to 350 degrees 
Step 3: Collect 3 shallow bowls. Fill one bowl with flour, one with whisked eggs, and the last with panko bread crumbs. Dip a cheese ball in the flour, the egg, then the panko. Repeat until all cheese balls are breaded. 
Step 4. Fry each cheese ball for 2 minutes at a time or until golden brown. Drain on a paper towel and serve with marinara sauce. 
In addition to delicious deep-fried dishes, try these healthy Halloween snacks! Get a creative design for a Halloween vegetable platter as a crispy and fresh appetizer! 
2021 Halloween Decoration Tips
Decorating for Halloween is one of our favorite traditions of the holiday. You can decorate for Halloween even in small areas.  As a matter of fact, there are many DIY Halloween decorations that you can cater to your needs.  Halloween is a great time to decorate! Take a look at our Eco-friendly Halloween Decoration and last-minute Halloween decorations to get into the Halloween spirit! Halloween is all about the color scheme. Take a look at these modern-day coloring tips and ideas for Halloween decor. 
Celebrate Halloween 2021 with Yescomusa
Halloween in 2020 was different, but we still found plenty of ways to still have fun! Now that many states are reopening Halloween 2021 will be even better! Whether you're planning on a Halloween haunted hayride, a horror movie night, or just entertaining trick or treaters, make this year better than ever! Dress up in 2021 themed costumes, have a 2021 Halloween-themed party, discover 2021 Halloween-themed treats! 
Halloween will be here before you know it! All over the United States, restrictions are lifted which opens up the opportunity to have more fun! Last year, we've been adjusted and have made DIY drive-through haunted houses, drive-in home theatres, scavenger trick or treat hunts,  and many other physical distancing activities and experiences. Let this year be different. Theme parks and holiday events are open under strict guidelines but allow us to enjoy the holiday- after all, we deserve it. 
Check out our ultimate Halloween guide to DIY costumes and decorations.  
This Halloween plan the perfect movie night with Batman the Long Halloween! 
Last year, Halloween was no fun, this year, however, we have the opportunity to make up for lost time! Get into the Halloween spirit by decorating your home! You can decorate for Halloween, even if you have just a small space. Take a look at our guide to Halloween decorations in a small space. 
Decorating your home can be inexpensive and easy if you just use your imagination. For example, a DIY Halloween HD projection window display is simple to set up and requires virtually no cleaning up. There are also many last-minute Halloween decorations that make a BIG difference.
Fog machines for example can really change the mood of your room. 
Besides decoration, Halloween focuses on amazing costumes! Whether you're looking for DIY adult costumes, DIY kid's Halloween costumes, or costumes you can wear with a face mask, picking out the best costume is essential for any Halloween celebration. Use your imagination and creativity to pick out the best costumes! Let us help make your Halloween 2021 the best Halloween yet!