Halloween DIY Projects for 2021
 Halloween 2021 is going to be very different from the years prior. Thankfully, this year we can reasonably resume our traditional Halloween activities, with the use of responsible precautions. Whether you're trick or treating, or hosting a candy feast there are still a few things we suggest on enjoying this holiday to keep yourself and others safe. 
Wash surfaces with a strong soap

Physically distance a much as possible 

Wear a face-covering 

Offer hand washing station 
Yescom Dual Action 0.35mm Trigger Airbrush+Air Compressor Black
ADD TO CART
Halloween DIY Door Decorations    
You don't need a large amount of decorations or a huge yard to enjoy some festive decorations. Forget about owning a lot of property and simply decorate your door- why not? Get into the Halloween spirit and start decorating early.  If you have a decoration for a small yard please see our Halloween tiny projects for small spaces. 
Halloween DIY Window Decorations 
Your window is a great place to decorate because it sparks creativity and tickles the imagination. Decorating your window can be done affordably and simply. For example, consider building a HD Halloween loop! With a high-quality projector, you can create a realistic display as a ghost, monster, or terrifying image! HD projectors are a fairly good price, but best of all they make the cleanup easy! 
How to Setup a Halloween Window Display 
Setting up a Halloween Window display is much easier than you think. Here is what you'll need to get started: 
A high-quality H.D projector 

Projection material to cover the window 

A DVD player 

Portable Bluetooth 
Instructions: 
Step 1. Attach the projection material to cover your window. You can purchase a high-quality vinyl curtain for a perfectly smooth image, or iron a white bed sheet. Depending on the brightness and colors of your room, you can also enjoy the projector without the use of a screen.
Step 2. Set up your projector a few feet behind your curtain. You'll have to measure your projector to your window yourself as it is completely dependent on the size of your window and the quality of the projector. Consider using a camera tripod if you can not find anything with a sturdy surface.     
Step 3. Find the right Halloween loop for you! Depending on the type of HD projector you have, you may be able to connect to it through Bluetooth or HBU cord. Consider purchasing specific Halloween loops from a professional company or check out the free Halloween loops on YouTube. 
Halloween DIY Yard Decorations 
There is nothing more exciting than spooky Halloween decorations! If you're anything like us, you've been waiting for this all year long! Your yard is the most fun part of your home to decorate. Popular choices include a graveyard, a spider's nest, or a haunted forest. Take a look at our Halloween decoration ideas for small yards. If your backyard is large, however, then an outdoor DIY drive-through haunted house may be right up your alley.  
Yescom Animated Crawling Baby Zombie Halloween Decoration Prop
Last Minute and Easy Halloween Decor 
If you're too busy to order or to pick out exactly what decorations you need then we're here for you. As always, we love to stay one step ahead of your needs. Check out these last-minute Halloween decorations that make a BIG difference.     
Yescom 5.4ft Life Size Posable Full Body Skeleton Prop for Halloween Party
ADD TO CART
Halloween Face Paint and Body Art
Forget about heavy costumes and uncomfortable fits when you use the magic of face paint. Face paint can go well with any type of costume or can be worn on its very own. For more detailed designs and fantastic artwork,  check out our airbrush paintbrush! Also, take a look at our smart Halloween costumes you can wear with a face-covering! 
You can use an airbrush kit to safely and fiercely apply makeup to the face. The delicate and detailed airbrush pen is gentle enough to cover your entire face and perfect highlights. Listed below are a few tips on how to apply highlights to your face safely.     
Forehead
Spray a little light mist at the top of your forehead. Prevent unwanted overspray from dripping into your hair, by using a clouded tissue around your hairline.
Eyes
Simply spray a little bit above your eyebrows to give your eyes a nice and quick lift.
Lips
Apply spray at the bow of your lips to give the illusion of fullness 
Nose
Starting from your forehead, spray lightly down the top of your nose.
Cheek
Start spraying from the top of your cheekbone and work upwards towards your hairline.
DIY Costumes
Finding the right costume is complicated. Whether it's the right fit or simply turns out differently than you expected. When it comes to specific costumes, consider making them yourself. Using a heat press machine, you can create professional looks with no prior skill.  
What Hobbies Should I Try?
As adults, it is easy to forget about the things we used to love. From sports, to gardening, to arts and crafts, many adults are looking back to things they enjoyed as a child to entertain them today. Free time has sparked old interests. 
Nowadays, we're way too busy taking care of our families and focusing on our careers, than thinking about ourselves. Whether you're interested in home decor, gardening, outdoor cooking, or health and beauty, we have exactly what you need to focus on yourself and grow your passion.     
Aliza Sherman Risdahl, writer and entrepreneur, concludes that "The pandemic has forced me to be more isolated than ever before but also to rely on my extended family, and it's given me a chance to get to know them better. It has stripped me of most of my income," Risdahl said. "It has compounded the stress our family has been under due to a series of health scares over the last year and the resulting crippling expenses, but it also has reminded us of what is truly important: family and loved ones."
Are you bored and looking to try something new? That's why we're here! We understand how hobbies reduce stress, and what hobbies improve mental health. Our hard-working creative team put together our collection of fun and unique activities that'll remind you why hobbies are important. Take a look at our inventory and get inspired by our seasonal work. 
According to recent studies, hobbies invite a sense of fun and freedom. Thankfully this minimizes the effects of chronic stress. Hobbies are particularly helpful for those who are overwhelmed with their job or feel anxious about their financial or family situations. This is because it gives you something positive to look forward to at the end of the day or week. 
Hobbies tell a lot about you, hobbies can help your career, hobbies can make you money, and hobbies can also make you friends. Regardless of your hobby, consider joining a community to upgrow your skills. Check out our ultimate gardening guide and other DIY projects that make great hobbies!   
Halloween Costumes 2021
2021 has brought us many unforgettable memories that can all be immortalized and parodied this Halloween! Many viral moments happened this year beginning with the surprising and shocking Gorilla Glue Girl incident to Netflix's spooky series Squid Games. Whether you choose to dress up like a celebrity or choose to pair your costume with your partner for a hilarious duo, a heat press machine can help you create a custom costume exactly the way you want it. Create fun and safe DIY kids costumes or creative adult costumes. 
Halloween Deep Fried Snacks | Fried Cheese Eyeballs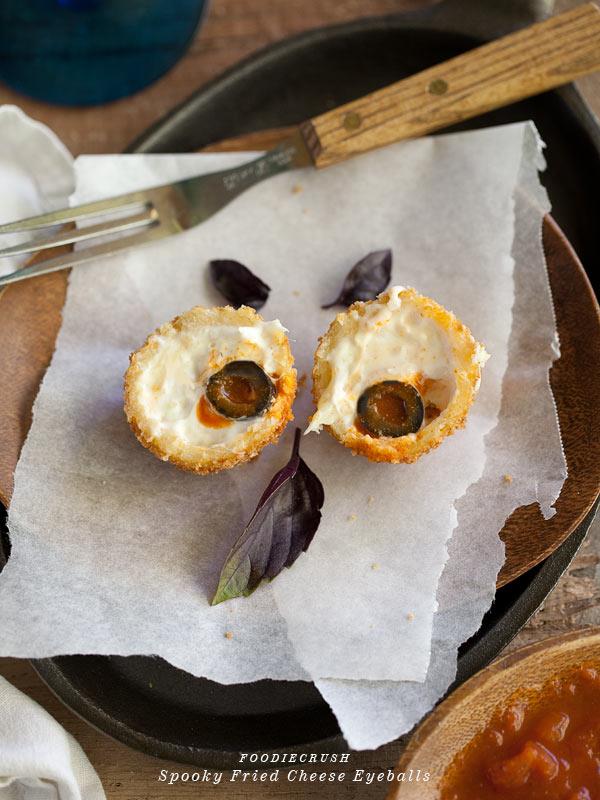 There is nothing tastier than delicious and tasty fried foods! Halloween gives us the opportunity to be creative with our food! It's time to try these delicious fried cheese eyeballs! The simple and easy recipe is as follows:
Ingredients
1 8- ounce package of cream cheese at room temperature

1 cup shredded mozzarella cheese

3 green onions whites-only minced

3-4 tablespoons Chohula or Frank's Red Hot Sauce

10-15 small black olives

¼ teaspoon kosher salt

½ cup flour

2 eggs

1 cup panko bread crumbs

3 cups canola oil
Directions
Step 1. Mix cream cheese, mozzarella, and the white of green onions in a large bowl. Use an ice cream scooper to scoop out the cheese mixture.  Stick an olive in the middle of the cheese, hole side up. Fill the hole with hot sauce then cover with a spoonful of the cheese mixture. Mold into a ball and drizzle with more hot sauce. Repeat until the mixture is complete.  
Step 2. Heat Old in deep fryer to 350 degrees 
Step 3: Collect 3 shallow bowls. Fill one bowl with flour, one with whisked eggs, and the last with panko bread crumbs. Dip a cheese ball in the flour, then the egg, then the panko. Repeat until all cheese balls are breaded. 
Step 4. Fry each cheese ball for 2 minutes at a time or until golden brown. Drain on a paper towel and serve with marinara sauce. 
In addition to delicious deep-fried dishes, try these healthy Halloween snacks! Get a creative design for a Halloween vegetable platter as a crispy and fresh appetizer! 
2021 Halloween Decoration Tips
Decorating for Halloween is one of our favorite traditions of the holiday. You can decorate for Halloween even in small areas.  As a matter of fact, there are many DIY Halloween decorations that you can cater to your needs.  Halloween is a great time to decorate! Take a look at our Eco-friendly Halloween Decoration and last-minute Halloween decorations to get into the Halloween spirit! Halloween is all about the color scheme. Take a look at these modern-day coloring tips and ideas for Halloween decor. 
Celebrate Halloween 2021 with Yescomusa
Halloween in 2020 was different, but we still found plenty of ways to still have fun! Now that many states are reopening Halloween 2021 will be even better! Whether you're planning on a Halloween haunted hayride, a horror movie night, or just entertaining trick or treaters, make this year better than ever! Dress up in 2021 themed costumes, have a 2021 Halloween-themed party, discover 2021 Halloween-themed treats! 
This Halloween, plan the perfect movie night with Batman the Long Halloween! 
Halloween will be here before you know it! All over the United States, restrictions are lifted which opens up the opportunity to have more fun! Last year, we've been adjusted and have made DIY drive-through haunted houses, drive-in home theatres, scavenger trick or treat hunts,  and many other physical distancing activities and experiences. Let this year be different. Theme parks and holiday events are open under strict guidelines but allow us to enjoy the holiday- after all, we deserve it. 
Check out our ultimate Halloween guide to DIY costumes and decorations.  
Last year, Halloween was no fun, this year, however, we have the opportunity to make up for lost time! Get into the Halloween spirit by decorating your home! You can decorate for Halloween, even if you have just a small space. Take a look at our guide to Halloween decorations in a small space. 
Decorating your home can be inexpensive and easy if you just use your imagination. For example, a DIY Halloween HD projection window display is simple to set up and requires virtually no cleaning up. There are also many last-minute Halloween decorations that make a BIG difference.
Fog machines for example can really change the mood of your room. 
Besides decoration, Halloween focuses on amazing costumes! Whether you're looking for DIY adult costumes, DIY kid's Halloween costumes, or costumes you can wear with a face mask, picking out the best costume is essential for any Halloween celebration. Use your imagination and creativity to pick out the best costumes! Let us help make your Halloween 2021 the best Halloween yet! 
Why Home Improvement is Important 
Though we can't tell you how to get a home improvement loan or what home improvement loans can be used for we can help you with creating your fantasy home on a budget! Your home is where the heart is so it is vital to your mental health that you create a space where you can feel safe and grow. Whether you're living with family or alone, keeping a clean and organized home is a direct reflection of your mental state. Upgrade your home to upgrade your quality of life. 
Yescomusa is known for our high-quality home improvement and DIY merchandise. Our home improvement online store focuses on up-to-date home improvement trends and home improvement projects. Whether you're a beginner or an expert, you can discover new techniques and building strategies in our home improvement blogs. We focus on affordable upgrades. With a little creativity, you build your dream home within your budget. Home improvement help starts here. Check out our home and garden collection to get inspired. 
You don't have to break the bank to kick off your home improvement adventure! Starting off small, even the simplest home upgrades can make a big difference. Whether you have a big home or a smaller apartment, you can change the entire vibe with a fresh coat of paint! Your home is your palace- take the time out to make it great. 
 Yescomusa Dominates the Wholesale Market 
Are you interested in wholesale products? Then you know that not all wholesale distributors are created equal. While many wholesale vendors have suffered during 2020, we have strived to put the needs of our customers first. As a result, not only have we been able to withstand the negatives of 2020, but we've grown our wholesale client base.
Though 2020 has presented many wholesale suppliers with challenges such as slow delivery, low inventory, and staffing issues, we have focused on our wholesale buyers and provided them with various options that we are sure will help them succeed. Whether you have a home business, retail storefront, or offer a service, Yescomusa can help. Check out our office supplies, home goods, sporting goods, and electronics. We have what you need for your business.   
Save More This Fall With Yescomusa 
We all know that during these times, the new normal is different. So step into the new year better than ever before. Honor the time you have with your loved ones, safely, and remember- a little creativity can go a long way. 
PURCHASE- Earn 1 Reward Point for every $1 spent at Yescomusa
SAVE POINTS- Rack-up points.
200 points=$10 off coupon
500 points=$25 off coupon
START SAVING- Turn in your coupons to save on future purchases! Points never expire, so you can redeem as you like
Follow us on Social Media for more Coupons, Savings, and Announcements.