Fun Pool Exercises that Will Help You Lose Weight  
The judgmental stares, the sweaty equipment, the suffocating face-coverings, it is only natural to hate the gym. For most people going to the gym can be difficult and even physically hurt. Exercising in the water is not only refreshing, but it also helps soothe joints and muscle pain. If you're looking for a low impact exercise that anyone can do, simply work out in your pool. Pool workouts are a great way to gain cardiovascular stamina, improve strength and flexibility, enhance body contours, increase circulation, rehabilitate healing muscles, and control weight. Listed below are a few benefits to working out in a pool. 
Working out in water is a low impact workout which makes it perfect for elders and people with disabilities. Water exercise gives you buoyancy or the ability to float. Buoyancy minimizes the impact on your joints so you can exercise for longer while lowering your risk of injury. 
Moving through the water makes you work much harder. When your entire body is under water all of your muscles move differently. Resistance works amazingly for building all-around strength and endurance. 
We all know that working out will raise your body temperature and make you sweat. It can also cause your body to overheat., especially in the summer. When you exercise in water your body is kept cool and less likely to overheat while increasing your blood circulation. 
Swimming and otherwise moving your body underwater causes resistance. When resistance is applied over the entire body it will help tone your muscles. Working out in the water will not only reduce your shape, but work the areas of your body that you don't normally work out.
Working out in a pool is much easier and possibly safer than working out. This is because the buoyancy and water will prevent any injury from falling. According to the Washington Post, aging men who swim are 33% less likely to experience a fall. 
Aquatic workouts exercises improve muscular strength and cardiovascular fitness. Building your muscles up through working out in the water will make your body more resistant to injury. Simply running in your pool will toughen up your body so that when you do get injured your body will manage it better. 
When you work out on land, activities such as cycling and running, will help build your overall strength in the front of the body. However, it is also important to build your back muscles as well. Swimming will help develop posterior strength in your back and hamstrings as well.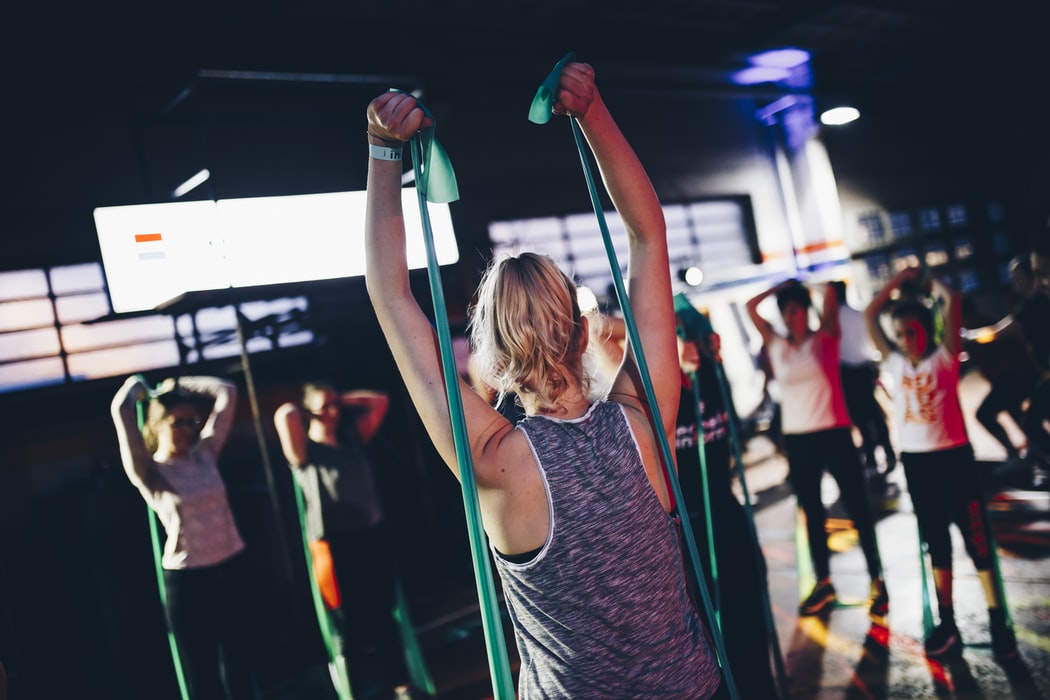 There are many benefits to working out from home. Not only is it cheaper, but most people find it easier to workout in the comfort of their own home. Whether you're avoiding the judgmental stares of others or prefer the company of your favorite Netflix series, building a home gym will help you incorporate a healthy routine into your life. Home gym equipment doesn't have to be bulky or expensive to be effective. We specialize in space-saving, high quality gym equipment. 
Nowadays, building your gym at home is incredibly important. You need the right fitness and sports equipment in order to actually achieve real results. Yescomusa recognizes the struggle and that's why our creative team has delved into home gym supplies. We've focused on becoming your sports and fitness outlet by providing you quality fitness and sports equipment. 
Yescomusa Dominates the Wholesale Market 
Are you interested in wholesale products? Then you know that not all wholesale distributors are created equal. While many wholesale vendors have suffered during 2020, we have strived to put the needs of our customers first. As a result, not only have we been able to withstand the negatives of 2020, but we've grown our wholesale client base.
Though 2020 has presented many wholesale suppliers with challenges such as slow delivery, low inventory, and staffing issues, we have focused on our wholesale buyers and provided them with various options that we are sure will help them succeed. Whether you have a home business, retail storefront, or offer a service, Yescomusa can help. Check out our office supplies, home goods, sporting goods, and electronics. We have what you need for your business.   
Save More This Summer With Yescomusa 
We all know that during these times, the new normal is different. So step into the new year better than ever before. Honor the time you have with your loved ones, safely, and remember- a little creativity can go a long way. 
PURCHASE- Earn 1 Reward Point for every $1 spent at Yescomusa
SAVE POINTS- Rack-up points.
200 points=$10 off coupon
500 points=$25 off coupon
START SAVING- Turn in your coupons to save on future purchases! Points never expire, so you can redeem as you like
Follow us on Social Media for more Coupons, Savings, and Announcements.