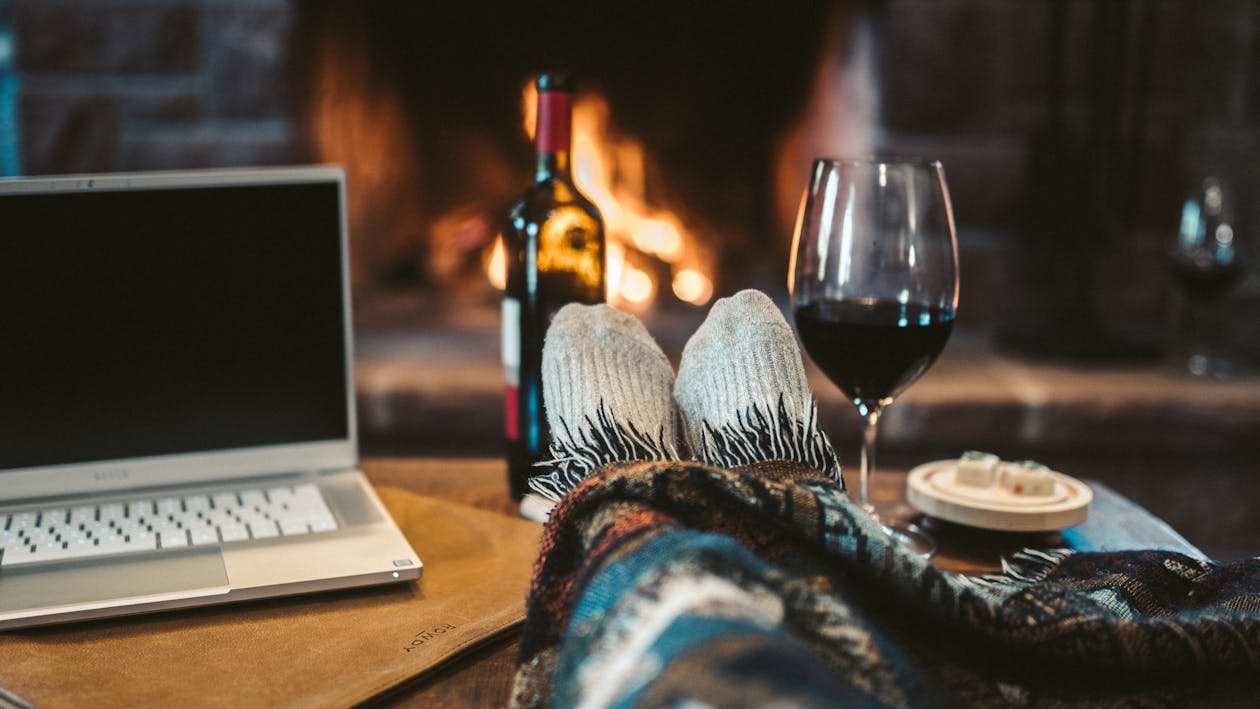 Virtual Happy Hour Games with Coworkers
Recently, the colossal social media mammoth Twitter, Inc. has announced that their employees are free to work from home and many other corporations are following suit. Times are changing and the future of telecommunication looks bright! In the spirit of socialization, many companies, clubs, and associations are still keeping Happy Hour alive! 
In-person, Happy Hour pretty much plans itself! There are great drinks, bar snacks, ambient music, and the socialization that comes naturally. Virtual Happy Hours, admittedly, are a bit different and can get awkward if planned incorrectly. In this article, Yescom will teach you how to plan the perfect Happy Hour for your coworkers, club members, associates, and friends using the WinSpin prize wheel tool. 
Where to Host Your Happy Hour
Nowadays there are many platforms that offer live stream services, however, they all cater to different niches. To host your Happy Hour, you won't need an entire home live streaming setup, just a computer or smartphone with a camera and an app that everyone can download. Here is a list of the best live stream programs that can be used for your Virtual Happy Hour:
Zoom 

Skype 

Cisco Webex

Gotomeeting 

Flock 

Slack 

Join.me
The Major Difference Between a Virtual Happy Hour and a Live Happy Hour 
Happy Hour is meant to be a social experience where friends and coworkers can meet up in a safe space and relax, however, people are finding new ways to mingle. Without face-to-face interactions, a get-together could end up boring or awkward so plan activities during your Happy Hour.
Some activities could include:
Discussing interesting conversation topics 

Suggesting a theme, common drink or dish

Playing group interactive games 
Why Should I Consider Getting a WinSpin Prize Wheel 
WinSpin Prize Wheels are versatile and customizable, which means that you can use them in a variety of situations. From adult games to work functions to marketing events to educational children games, the WinSpin Prize Wheel can turn the experience into a memorable one. Let us explain how.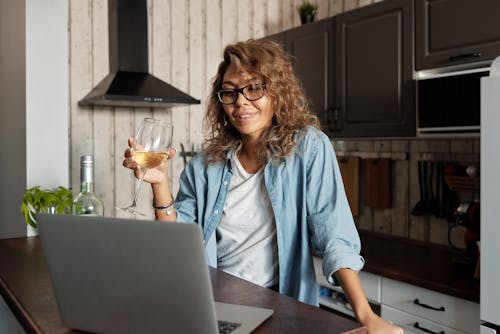 Virtual Happy Hour Ice Breakers For Work 
Work events can be awkward whether you're in person or not. A great way to ease the tension is to get your coworkers to learn more about each other. Depending on how many people are involved, an ice breaker game can get repetitive and a little boring if everyone answers the same question. 
Switch up the ice breaker questions with a WinSpin Table Top Prize Wheel. This is the perfect way to randomize the question list and keep the players interested. Your average WinSpin Wheel setup holds 10-12 panels. 
Here are some suggested Office Ice Breaker questions: 
| | |
| --- | --- |
| Green (Entertainment) | Have you ever met anyone famous or seen a famous show, concert, or sporting event? |
| Green (Entertainment) | What is the last book/movie you read/saw? Did you enjoy it? |
| Yellow (Aspirations) | Name someone you really admire and why? |
| Yellow (Aspirations) | What is your favorite quote or motto? |
| Purple (Flashback) | What song are you most embarrassed to say you like or liked? |
| Purple (Flashback) | What is the first thing you remember buying with your own money? |
| Blue (Work-life) | What was your first job? |
| Blue (Work-life)  | Where do you see yourself in 10 years?  |
| Orange  | Open-Ended  |
| Orange  | Spin-Again  |
| Pink (Personal) | What do you like to do for fun? |
| Pink (Personal) | Tell us a fun fact about you  |
Happy Hour Wheel of Truth Adult Game
If you're looking for a party game to play after hours then the Wheel of Truth is the perfect drinking activity! Here is what you'll need:
Laptop with a camera or smartphone with a camera

Alcoholic beverage of choice 

Live streaming application 

WinSpin Standing Prize Wheel or Table Top Version 
Simply take turns spinning the wheel and ask each other these questions. If someone refuses to answer the question, then they have to take a sip of whatever they're drinking. 
Here are some adult questions and conversation starters:
| | |
| --- | --- |
| Green (Memories) | When was the last time you lied? |
| Green (Memories) | When was the last time you cried? |
| Yellow (Imagination) | What's your biggest fear? |
| Yellow (Imagination) | What's your biggest fantasy? |
| Purple (Secrets) | Do you have any fetishes? |
| Purple (Secrets) | What's something you're happy your mother doesn't know about you? |
| Blue (Intimacy) | What's the worst intimate experience you've ever had? |
| Blue (Intimacy)  | Why did your last relationship break down? |
| Orange (Open Question) | Open-Ended Question |
| Orange (Open Question) | Open-Ended Question |
| Pink (Drink) | Have a drink |
| Pink (Drink) | Make someone else have a drink |
WinSpin Games Can Help You Bond Virtually
Social interaction is very important to normal living, however, times are changing and the future is near. Many people are live streaming nowadays. Yescom is here to keep you up-to-date with modern trends and lifestyles. Check out our WinSpin products and collection! Join our WinSpin family for great deals, new games, and the latest information on child education and family bonding.        
Are you interested in wholesale products? Then you know that not all wholesale distributors are created equal. While many wholesale vendors have suffered during 2020, we have strived by putting the needs of our customers first. Not only have been able to withstand the negatives of 2020 but we've actually grown our wholesale client base.
Though 2020 has presented many wholesale suppliers with challenges such as slow delivery, low inventory, and staffing issues we have kept the focus on our wholesale buyers and provided them with various options that we are sure will help them succeed. Whether you have a home business, retail store front, or offer a service, Yescomusa can help. Check out our office supplies, home goods, sporting goods, and electronics. We have what you need for your business.   
How Buying in Bulk Can Save You Money 
In order for your business to succeed, you're going to need the proper equipment. You can save money when you order your office supplies in bulk. From workstations to desk chairs we offer high-quality office supplies for business and company needs. Office supply wholesale allows you to save more when you buy more. If you're just starting your business, or you're doing some remodeling, Yescomusa is the perfect place to start. Furnish your entire office with us!
We all know that during these times, the new normal is different. Step into the new year better than ever before. Honor the time you have with your loved ones, safely, and remember- a little creativity can go a long way. 
PURCHASE- Earn 1 Reward Point for every $1 spent at Yescomusa
SAVE POINTS- Rack-up points.
200 points=$10 off coupon
500 points=$25 off coupon
START SAVING- Turn in your coupons to save on future purchases! Points never expire, so you can redeem as you like
Follow us on Social Media for more Coupons, Savings, and Announce