At-Home Gym Ideas That Will Motivate You to Workout 
Many states are still wondering when gyms will reopen. For the most part, much of the decision is left up to the individual counties and states. While more populated areas such as New York and Los Angeles, are opening more slowly, other countries are reopening gyms under strict precautions. Some of these new regulations include: 
Restricting gym occupancy to 33% or less

Mandatory face coverings 

Blocked off exercise equipment to encourage social distancing

Frequent cleaning of equipment and area 
While these are the minimum requirements for most gyms, some franchises have taken creative approaches such as offering online classes, outdoor exercises and placing plastic shields between exercise machines. All this commotion can certainly be nerve-wracking. Yescomusa says take matters in your own hands and turn that extra space into an outdoor gym.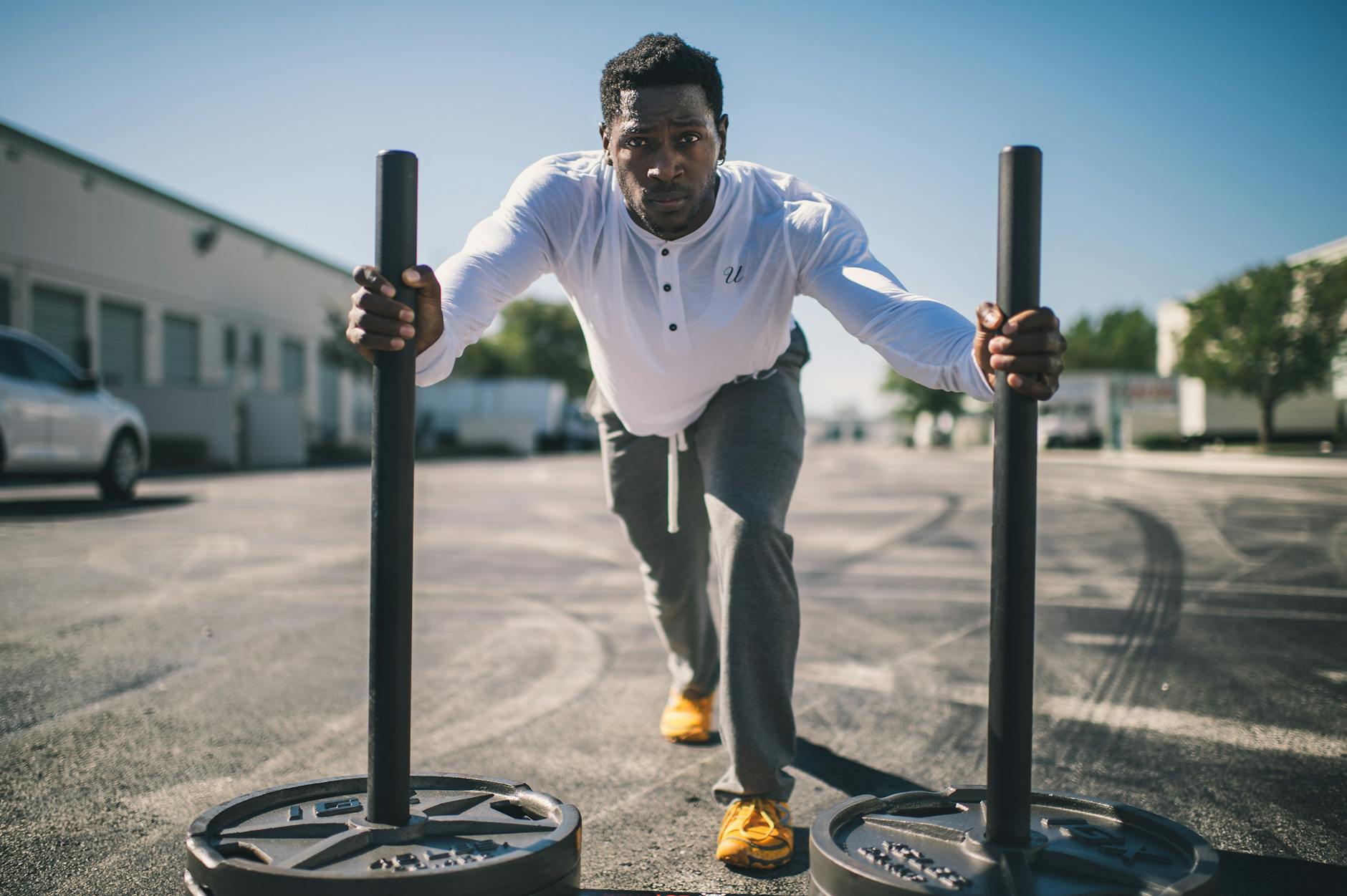 An outdoor workout can be a refreshing and relaxing experience. Take advantage of your extra space, and turn it into a personalized gym you can enjoy. The key to any decoration adventure is starting with a theme and building around it. When considering your backyard, gym options start with your favorite type of workout. Here are a few suggestions: 
Discover Your Backyard Yoga Space
The Principles of Yoga include relaxation, exercises, positive thinking, and meditation. Keep this in mind when designing your mental vacation. Include features such as LED glowing wind chimes, water fountains, birdhouses or feeders, and stone gardens. Focus on creating a zen space where you can connect to nature with little distractions. 
You don't need much yoga outdoor home gym equipment to get a full-body workout in your backyard. Some of the essential equipment should include: 
Yoga mat

Elastic stretch strap

Caw Awning for shade and comfort

Speakers

Outdoor theatre system for following workout routines and exercising with other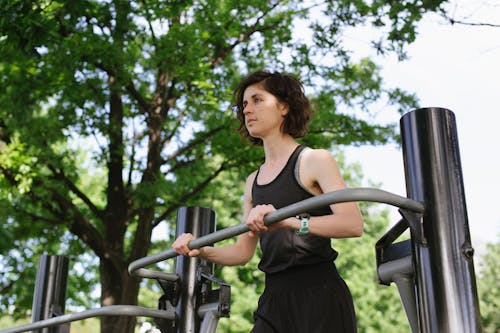 Secrets to a Calisthenic Gym 
Calisthenics are gymnastic exercises that focus on bodily fitness through grace and movement. These types of activities are great for improving your posture and decreasing overall fat mass.   
Examples of calisthenic exercises include: 
Pull-ups

Push-ups 

Lunges 

Jumping Jacks 

Chin-ups 

Planks 

Trunk twists  
Calisthenic workouts mainly include routines that use your own body weight as the load or weight. While some consider adding weighted vests, there is not much equipment that you really need to get a calisthenic workout. So, as far as your backyard esthetic, we say go eccentric!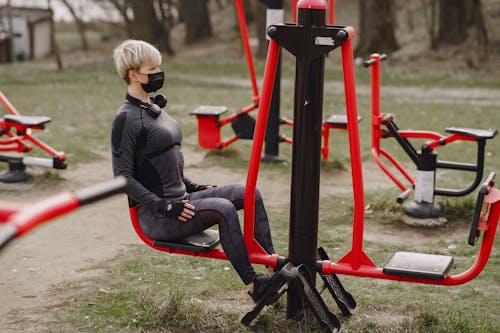 Playground equipment provides opportunities for various fun calisthenic workouts and are also fun if you have children! Use the swings as a pull-up bar and the slide as a step-up machine. Feel like a gymnast on the monkey bars and finish your workout with a drink at the water fountain. 
Extreme Backyard Bootcamp 
If you are used to a high-intensity workout and refuse to accept anything less, then a backyard boot camp theme is the perfect gym for you. Creativity is fundamental to any backyard Bootcamp exercise! You've probably seen or heard of activities that incorporate car tires and ropes, but there are many other ways you can repurpose items in your home and include them in your gym. 
Here are our suggestions: 
A wire or rope as a jump rope

A sack of potatoes or dense produce as a medicine ball 

Traffic cones for cardio drills and plank walks  
The Benefits of Garage Gyms
Garage gyms are a gym rat's dream! Building a gym in your garage is great because you can add as much equipment to your gym without worrying about it becoming an eyesore or getting in the way of your other directions. Feel free to add larger machines such as foldable electric treadmills or gigantic weights. 
Bring the gym home to you with these backyard home gym ideas! You don't have to spend a lot of money if you're creative. Check out our home and outdoor collection for more insights on home renovations. Save on purchases when you join our Yescom Rewards Program and follow us on Facebook and Instagram for coupons and other sales information.
You can enjoy your outdoor space regardless of it's size. This year, more Americans will be spending more time in their backyards than ever! Get creative with our gardening supplies wholesale collection and plant a sustainable vegetable garden outdoors. Check out our outdoor patio furniture sale where we feature our outdoor patio umbrella, outdoor patio string lights, and other outdoor patio dining sets that will fit all of your needs. We've been stuck inside for too long, and it's time to commune with nature. No matter where you live, you can love the space you have with our luxury discounted products.  
Yescomusa, Your Wholesale Supplier 
Are you interested in wholesale products? Then you know that not all wholesale distributors are created equal. While many wholesale vendors have suffered during 2020, we have strived by putting the needs of our customers first. Not only have been able to withstand the negatives of 2020 but we've actually grown our wholesale client base.
Though 2020 has presented many wholesale suppliers with challenges such as slow delivery, low inventory, and staffing issues we have kept the focus on our wholesale buyers and provided them with various options that we are sure will help them succeed. Whether you have a home business, retail storefront, or offer a service, Yescomusa can help. Check out our office supplies, home goods, sporting goods, and electronics. We have what you need for your business.