Yescomusa: How to Create a Halloween Zoom Background
Yescomusa: How to Create a Halloween Zoom Background
Halloween Zoom Background Ideas
Halloween 2021 will be here before you know! Depending on where you live, your state or local business may enforce certain physical distancing regulations. Regardless of where you live or what the physical distancing guidelines are, you can still have fun this Halloween 2021! You may not be able to meet all of your family and best friends this holiday but if we've learned anything in 2020, it is the art of a good zoom! In this article, we will be discussing the most creative and fun Halloween zoom background ideas! 
Create a Custom Zoom Background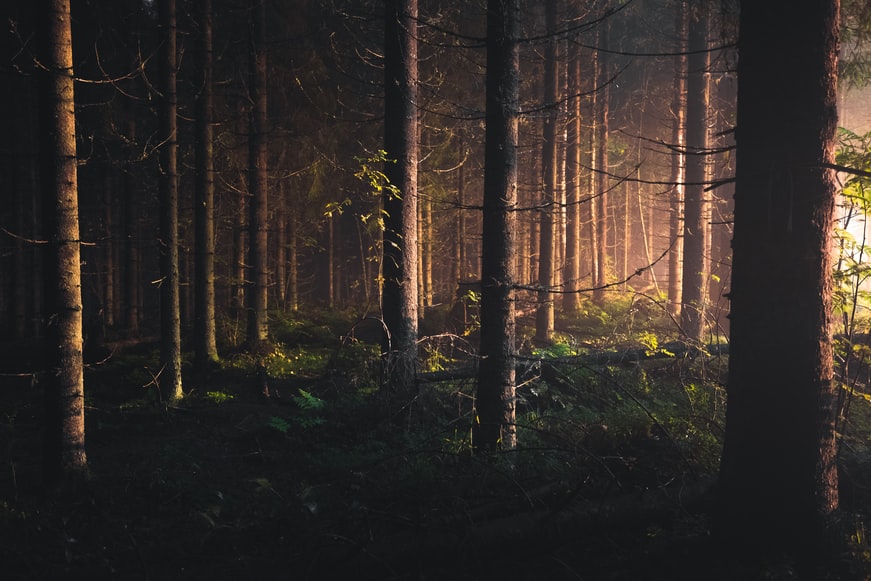 Forget about calling a professional designer, with a little creativity you can create an amazing custom zoom background using free online tools and your imagination! Zoom makes it easy to pretty much use whatever background you like. By simply clicking the plus sign beside the default image you can add any image you want. However, that does not mean that it will look good. When you create your zoom background, pay close attention to the size and shape of your custom Zoom background. 
Fit Zoom images properly by:
An image that matches the aspect ratio of your webcam 

An image of high enough quality that it doesn't look blurred or fuzzy when expanded in Zoom 
For macOS: 
Click the Apple Icon.  Apple icon | About This Mac | Support | Specifications.

This will open a web page with your system specs where you can find your webcam information 
For Windows: 
Open the Camera App 

Go to the Settings menu to find and alter your camera setting
Most built-in webcams in modern laptops are either 720p or 1080p, which means they have a 16:9 aspect ratio. 16:9 images include those of 1280 x 720 pixels and 1920 x 1080 pixels. Some webcams have (or can be set to) a 4:3 aspect ratio, which includes images of 1024 x 768 pixels and 1280 x 1024 pixels.
How to Create an Animated Halloween Zoom Background Using Canva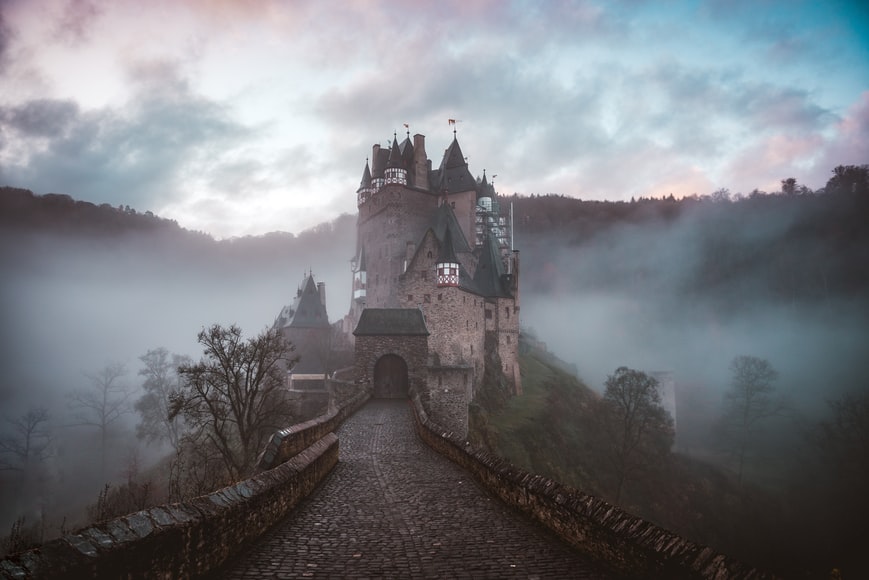 Canva is a free graphic design platform that can be used to create custom visuals and animations. This program can be applied to various social media platforms including Zoom. Canva can be downloaded here. 
Step 1. Got Canva.com and create a profile then "Create a Design". Set the Custom Dimensions to 1280 x 720. 
Step 2. Click on "Elements" and select "Stickers".  Add if your favorite Halloween stickers and emojis! 
Step 3. Add a background to your design
Step 4. Download your design as a video file 
Step 5. Open zoom and click the arrow beside the Stop Video button
Step 6. Click Create Virtual Background 
Step 7. Click the + Button and Select Add Video 
How to Use a Green Screen / Projection Screen with Zoom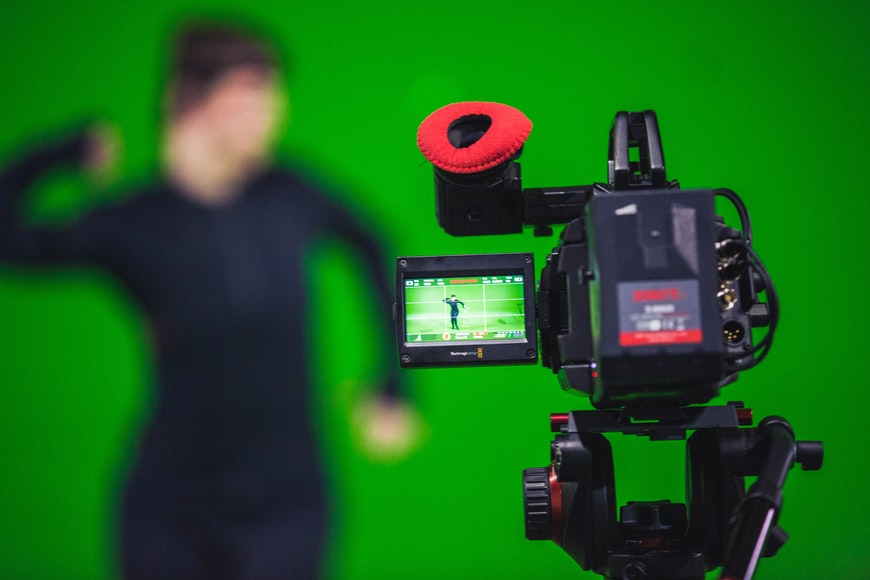 Zoom's built-in system is amazing but if you prefer to use a more high-tech, crisp, and clear design then you should consider using a green screen. Green screens or Projection screens help create the perfect Zoom background. Here's how to get started:
InstaHibit Green Screen Chromakey Backdrop Floorstanding 6.6 ft
Step 1. Start a new Zoom meeting  
Step 2. Open Zoom video settings, then in the menu that pops up choose Video Setting-Virtual Background 
Step 3. Select your Green Screen or Projection Screen color. 
Step 4. Add your custom Zoom background. 
How to Use Your HD Projector with Zoom 
Connecting your HD projector to your Zoom call is easy! To get a clear and solid picture be sure to use your HD projector with a projection screen. 
InstaHibit DLP WIFI 300lm Pocket Portable Projector w/ Remote Tripod
Step 1. Switch the projection mode of your computer from "Duplicate" to "Extend" so your computer treats your projector as a second screen
Step 2. In your Zoom settings click "General", then "Use dual monitors"  
Step 3. When You Share Your Screen Choose the appropriate screen 
InstaHibit Retractable Electric Projection Screen 92" 16:9 Ceiling Mounted
Halloween Projector and Window Projections 
With your HD portable projector, you can create amazing royalty-Free, spooky, displays. All you need is your HD projector and a projection screen to create amazing window projections! There are many different types of window projections and spooky displays. Check out our DIY Halloween Window and Lawn HD Projection Displays. For affordable ways to create window projections! A Halloween projector is a last-minute Halloween decoration that makes a big difference! 
Halloween Zoom Background Free 
This year POPSUGAR is offering their fun and festive free Halloween zoom backgrounds! The 2021 Halloween collection contains sets of photos that include Halloween candy, Haunted Houses, spooky swamps, and more! Take a look at these classic designs and tell us which is your favorite!     
Free Animated Halloween Zoom Background 
Videezy is a great free resource that offers free videos to download. Halloween 2021 has inspired the video animation website to offer several free animated Halloween Zoom backgrounds. From actual spooky video footage to creepy drawings and animations, you'll have several free options to choose from! 
Halloween Costumes 2021
2021 has brought us many unforgettable memories that can all be immortalized and parodied this Halloween! There were many viral moments that happened this year beginning with the surprising and shocking Gorilla Glue Girl incident to Netflix's spooky series Squid Games. Whether you choose to dress up like a celebrity or choose to pair your costume with your partner for a hilarious duo, a heat press machine can help you create a custom costume exactly the way you want it. Create fun and safe DIY kids costumes or creative adult costumes. 
Halloween Deep Fried Snacks | Fried Cheese Eyeballs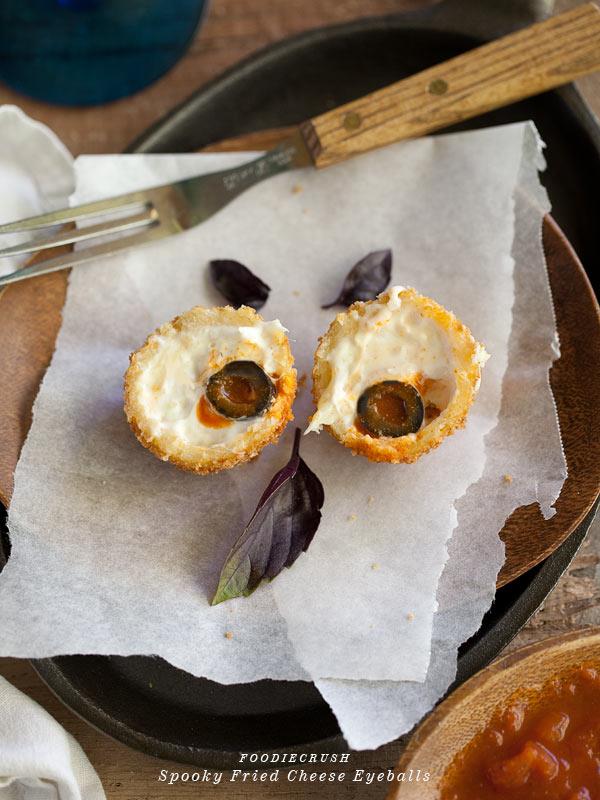 There is nothing tastier than delicious and tasty fried foods! Halloween gives us the opportunity to be creative with our food! It's time to try these delicious fried cheese eyeballs! The simple and easy recipe is as follows:
Ingredients
1 8- ounce package of cream cheese at room temperature

1 cup shredded mozzarella cheese

3 green onions whites-only minced

3-4 tablespoons Chohula or Frank's Red Hot Sauce

10-15 small black olives

¼ teaspoon kosher salt

½ cup flour

2 eggs

1 cup panko bread crumbs

3 cups canola oil
Directions
Step 1. Mix cream cheese, mozzarella, and the white of green onions in a large bowl. Use an ice cream scooper to scoop out the cheese mixture.  Stick an olive in the middle of the cheese, hole side up. Fill the hole with hot sauce then cover with a spoonful of the cheese mixture. Mold into a ball and drizzle with more hot sauce. Repeat until the mixture is complete.  
Step 2. Heat Old in deep fryer to 350 degrees 
Step 3: Collect 3 shallow bowls. Fill one bowl with flour, one with whisked eggs, and the last with panko bread crumbs. Dip a cheese ball in the flour, then the egg, then the panko. Repeat until all cheese balls are breaded. 
Step 4. Fry each cheese ball for 2 minutes at a time or until golden brown. Drain on a paper towel and serve with marinara sauce. 
In addition to delicious deep-fried dishes, try these healthy Halloween snacks! Get a creative design for a Halloween vegetable platter as a crispy and fresh appetizer! 
2021 Halloween Decoration Tips
Decorating for Halloween is one of our favorite traditions of the holiday. You can decorate for Halloween even in small areas.  As a matter of fact, there are many DIY Halloween decorations that you can cater to your needs.  Halloween is a great time to decorate! Take a look at our Eco-friendly Halloween Decoration and last-minute Halloween decorations to get into the Halloween spirit! Halloween is all about the color scheme. Take a look at these modern-day coloring tips and ideas for Halloween decor. 
Halloween Fun With Yescomusa
Halloween will be here before you know it! All over the United States, restrictions are lifted which opens up the opportunity to have more fun! Last year, we've been adjusted and have made DIY drive-through haunted houses, drive-in home theatres, scavenger trick or treat hunts,  and many other physical distancing activities and experiences. Let this year be different. Theme parks and holiday events are open under strict guidelines but allow us to enjoy the holiday- after all, we deserve it. 
Check out our ultimate Halloween guide to DIY costumes and decorations.  
Last year, Halloween was no fun, this year, however, we have the opportunity to make up for lost time! Get into the Halloween spirit by decorating your home! You can decorate for Halloween, even if you have just a small space. Take a look at our guide to Halloween decorations in a small space. 
Decorating your home can be inexpensive and easy if you just use your imagination. For example, a DIY Halloween HD projection window display is simple to set up and requires virtually no cleaning up. There are also many last-minute Halloween decorations that make a BIG difference.
Fog machines for example can really change the mood of your room. 
Besides decoration, Halloween focuses on amazing costumes! Whether you're looking for DIY adult costumes, DIY kid's Halloween costumes, or costumes you can wear with a face mask, picking out the best costume is essential for any Halloween celebration. Use your imagination and creativity to pick out the best costumes! Let us help make your Halloween 2021 the best Halloween yet! 
What Hobbies Should I Try?
As adults, it is easy to forget about the things we used to love. From sports, to gardening, to arts and crafts, many adults are looking back to things they enjoyed as a child to entertain them today. Free time has sparked old interests. In fact, according to Aliza Sherman Risdahl, writer and entrepreneur, "The pandemic has forced me to be more isolated than ever before but also to rely on my extended family, and it's given me a chance to get to know them better. It has stripped me of most of my income," Risdahl said. "It has compounded the stress our family has been under due to a series of health scares over the last year and the resulting crippling expenses, but it also has reminded us of what is truly important: family and loved ones."
Are you bored and looking to try something new? That's why we're here! We understand how hobbies reduce stress, and what hobbies improve mental health. Our hard-working creative team put together our collection of fun and unique activities that'll remind you why hobbies are important. Take a look at our inventory and get inspired by our seasonal work. 
According to recent studies, hobbies invite a sense of fun and freedom. Thankfully this minimizes the effects of chronic stress. Hobbies are particularly helpful for those who are overwhelmed with their job or feel anxious about their financial or family situations. This is because it gives you something positive to look forward to at the end of the day or week. 
Hobbies tell a lot about you, hobbies can help your career, hobbies can make you money, and hobbies can also make you friends. Regardless of your hobby, consider joining a community to up grow your skills. Check out our ultimate gardening guide and other DIY projects that make great hobbies! 
For example, check out our Smart Light Buying Guide For Entertainment Centers!  
Or camping! Learn how to pick the perfect camping tent or discover archery! 
 Yescomusa Dominates the Wholesale Market 
Are you interested in wholesale products? Then you know that not all wholesale distributors are created equal. While many wholesale vendors have suffered during 2020, we have strived to put the needs of our customers first. As a result, not only have we been able to withstand the negatives of 2020, but we've grown our wholesale client base.
Though 2020 has presented many wholesale suppliers with challenges such as slow delivery, low inventory, and staffing issues, we have focused on our wholesale buyers and provided them with various options that we are sure will help them succeed. Whether you have a home business, retail storefront, or offer a service, Yescomusa can help. Check out our office supplies, home goods, sporting goods, and electronics. We have what you need for your business.   
Save More This Fall With Yescomusa 
We all know that during these times, the new normal is different. So step into the new year better than ever before. Honor the time you have with your loved ones, safely, and remember- a little creativity can go a long way. 
PURCHASE- Earn 1 Reward Point for every $1 spent at Yescomusa
SAVE POINTS- Rack-up points.
200 points=$10 off coupon
500 points=$25 off coupon
START SAVING- Turn in your coupons to save on future purchases! Points never expire, so you can redeem as you like
Follow us on Social Media for more Coupons, Savings, and Announcements.