Understanding Oktoberfest History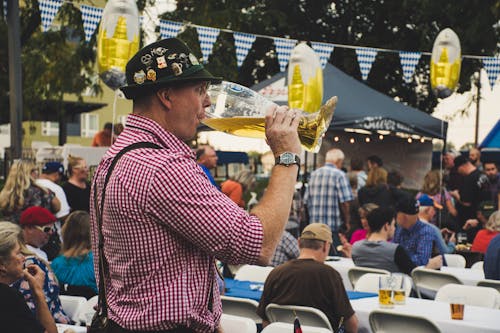 Oktoberfest is an annual festival celebrating beer, togetherness, and tradition. Though the funfair originates from Germany, the tradition is celebrated worldwide and lasts for about 16-18 days, beginning at the end of September throughout October. Oktoberfest is vital to the Bavarian culture as this time is used to enjoy traditional food and drinks. 2020 has come with some complications and technically Oktoberfest has been canceled. However, that does not mean that you can not honor the tradition in your own way. Let's talk about our favorite traditional deep-fried Oktoberfest foods! 
Pretzels are not only delicious but easy to make! Deep frying your pretzels is a great way to get a delicious, buttery crisp on your food. Here is a list of ingredients you'll need:
1/4th Cup of Sugar 

1 Cup of warm milk

½ Once of dry yeast 

3 ⅓ cup of all-purpose flour 

½ Teaspoon of salt 

7 Tablespoon Margarine 

1 Egg 

½ Tablespoon of grated lemon peel 

1 Tablespoon of sugar 

2 cups of frying oil 
Directions: 
Mix together the warm milk with the dry yeast and sugar until frothy and dissolved

Add salt and flour into a large bowl 

Stir melted margarine, sugar, egg, and grated lemon peel then mix in the salt and flour to make a soft dough 

Cover for 20 minutes 

Separate the dough into small balls and roll into pretzel shapes 

Bring oil to 360 °F 

Fry 3 pretzels at a time until they are golden brown 

Set on paper towels to drain and sprinkle sugar while hot 
Schnitzel or fried chicken is a delicious treat commonly enjoyed running Oktoberfest. The thinly sliced chicken breasts are lightly breaded and fried until they are crisp, brown, and tasty. Here is how you get started. 
Ingredients:       
2 lightly beaten eggs 

2 tablespoon of mustard 

3-4 crushed garlic cloves 

Black pepper 

2 pounds of thinly sliced chicken breasts 

1 ½ cups of unseasoned bread crumbs 

1 ½ cups of panko bread crumbs 

Canola oil 

Fresh ground pepper and sea salt 
Directions:
In a large bowl mix eggs, mustard, garlic, and pepper then coat the chicken in the mixture. Cover and refrigerate for a least 2 hours. 

Mix the unseasoned bread crumbs and panko bread crumbs with salt and pepper. 

Pat the sliced chicken breasts with the bread crumbs until the meat is fully covered. 

Heat oil

Cook chicken until golden brown

Serve with lemon and mustard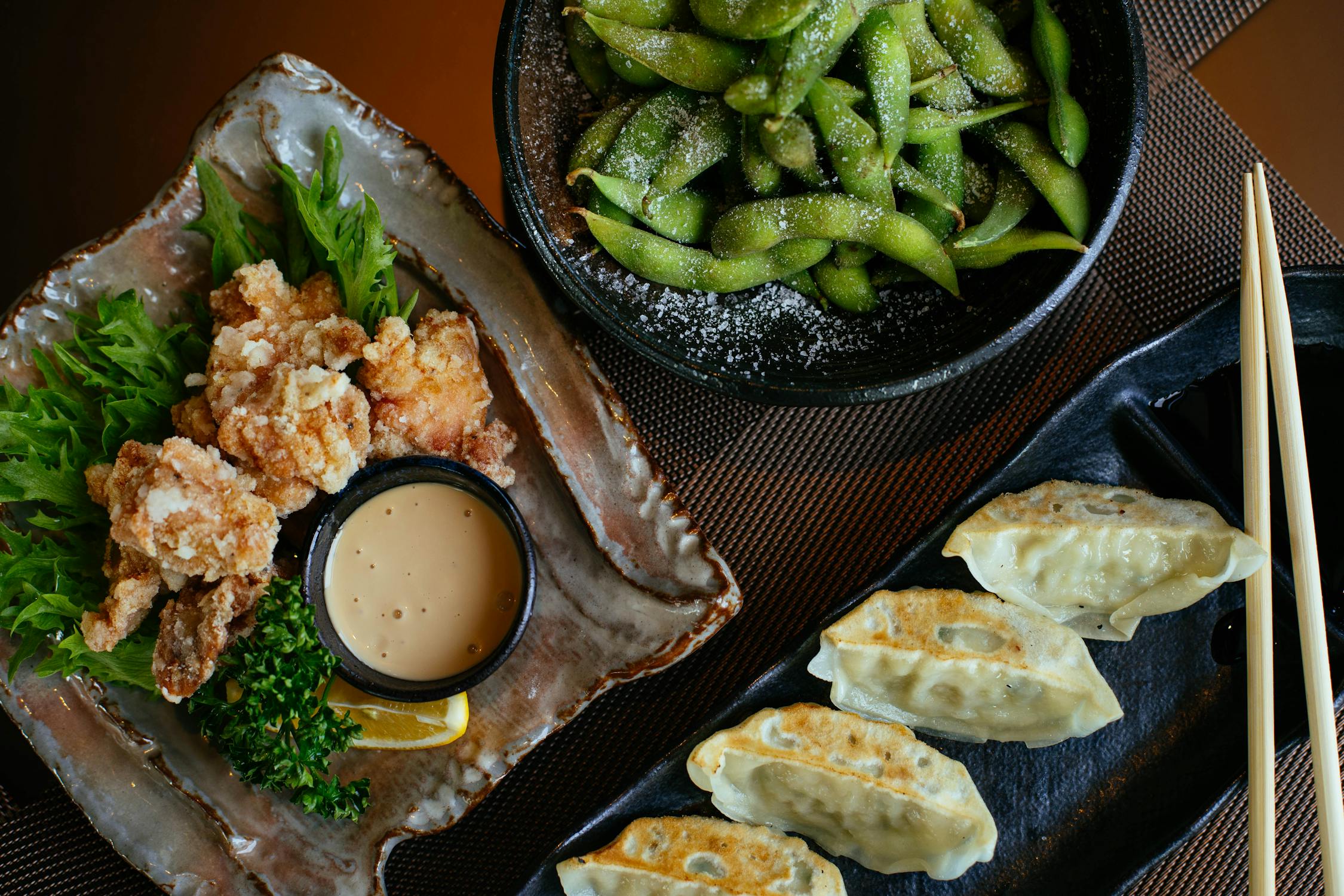 Potato dumplings or Kartoffel Kloesse are a great addition to any Oktoberfest menu. This traditional food pairs well with any frothy beverage. They're tasty and easy to make.    
Ingredients: 
3 pounds of medium peeled potatoes 

1 cup all-purpose flour 

3 beaten large eggs

1 teaspoon of salt 

½ teaspoon of ground nutmeg 

12 cups of water 

½ cup butter 

1 tablespoon of chopped onion 

¼ cup of dry bread crumbs 
Directions: 
Boil potatoes in a Dutch oven for about 15-20 minutes then drain in a large bowl 

Mash the potatoes 

Add flour, eggs, bread crumbs, salt, and nutmeg. 

Shape into 2-in balls and lightly bread 

Heat oil 

Lightly fry until dumplings are fully cooked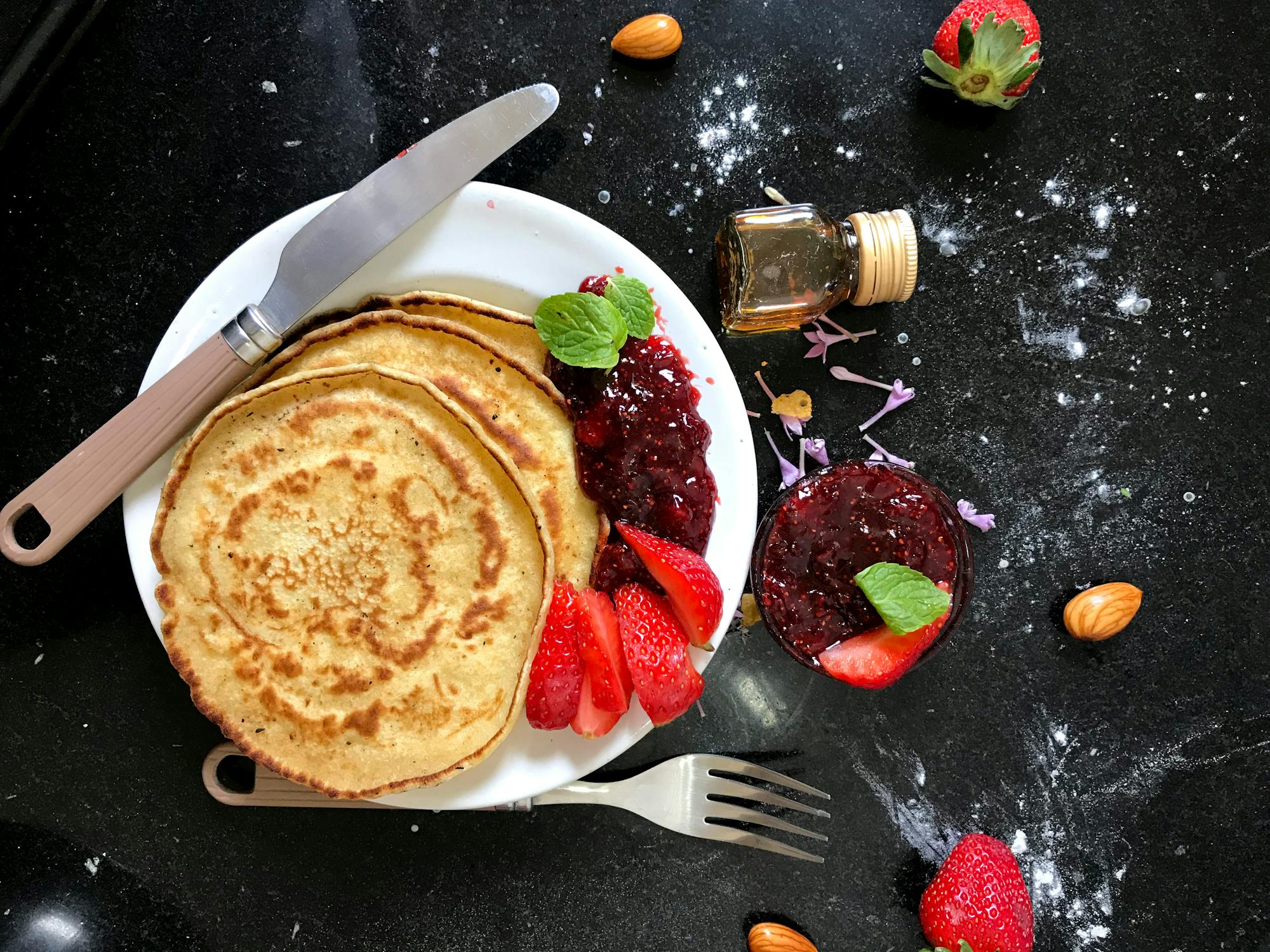 Traditionally German potato pancakes are delicious pan-fried grated potatoes shaped into crispy discs. The German appetizer is severed with apple sauce and sauerkraut. Here is everything you need: 
Ingredients:   
6 medium scrubbed potatoes 

1 medium onion 

2 lightly beaten eggs 

⅓ cup flours 

Teaspoon salt 

Cooking oil 
Directions: 
Grate potatoes and onions then stir in eggs, flour, and salt 

Pre-heat oil 

Scoop potato-onion mix and flatten into pancake-shape 

Fry for 2 minutes 

Serve with applesauce, honey, or butter 
So, we know that a cheese spread is not deep-fried, however is a great addition to any Bavarian appetizer. Obatzda is a traditional German cheese spread that is commonly served with pretzels, bread, sausages, or pickles. The soft cheese dip can be made in about 10 minutes and will make a great appetizer for your Oktoberfest party. 
Ingredients:     
4 ounces of Belgian soft cheese 

4 ounces of Camembert or French soft cheese 

4 ounces of butter 

½ cup minced onion 

1 tablespoon paprika 

½ teaspoon caraway 

¼ teaspoon salt 

Heavy cream
Directions: 
Blend both kinds of cheese with butter in a large bowl 

Combine minced onion with paprika, salt, ground caraway, and salt

Add heavy cream to taste and to get your desired consistency 

Refrigerate your cheese spread for at least 3 hours

Add minced chopped onions before serving
If you're looking for a tasty dessert then an apple strudel is the way to go. This sweet dessert is well worth the time and preparation it takes to make as it is not only delicious but filling. 
Ingredients: 
3 cups all-purpose flour 

⅓ cup canola oil 

3/4cup warm water

1 large gg 

6 cups of chopped and peeled apples 

½ cups raisins 

1 cup sugar 

1-½ teaspoons of ground cinnamon 

⅓ cup melted butter 

3 tablespoons of sour cream
Directions:
Mix warm water with your egg and flour and canola oil 

Add bread crumbs to an ungreased pan and bake for 10-15 minutes 

Combine the apples with your raisins, sugar, cinnamon, and melted butter 

Fold the apple fruit mixture into the dough in a burrito style roll 

Deep fry your pastry until lightly brown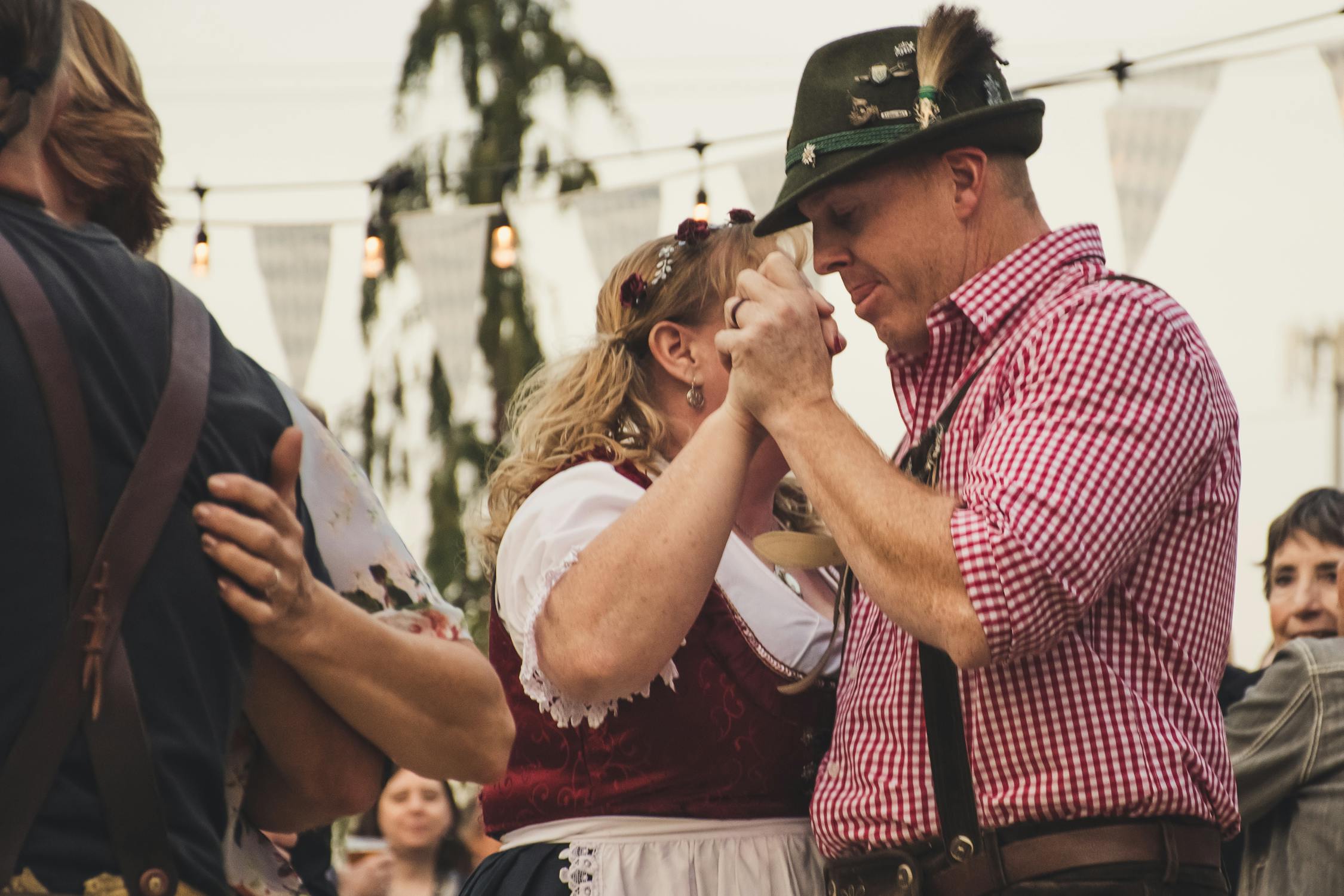 Enjoy Oktoberfest with Yescomusa 
Oktoberfest is right around the corner and this year is going to be a bit different. Yescomusa wants you to enjoy this holiday safely. Take a look at our home and outdoor collection for more insights on home renovations. Save on purchases when you join our Yescom Rewards Program and follow us on Facebook and Instagram for coupons and other sales information.
The home is where the heart is and your kitchen is where the soul resides. Nothing is better than a delicious, homecooked meal. If you're going to delight your tastebuds, however, you're going to need the right kitchen equipment and cooking appliances! If you're looking to shop for wholesale kitchen supplies or cooking appliances then we're the website for you. Whether you're shopping for your small business or restaurant, we have heavy-duty deep fryers to icy snow cone-making machines and every other small kitchen appliance you can think of.    
Yecomusa, Your Wholesale Supplier 
Are you interested in wholesale products? Then you know that not all wholesale distributors are created equal. While many wholesale vendors have suffered during 2020, we have strived by putting the needs of our customers first. Not only have been able to withstand the negatives of 2020 but we've actually grown our wholesale client base.
Though 2020 has presented many wholesale suppliers with challenges such as slow delivery, low inventory, and staffing issues we have kept the focus on our wholesale buyers and provided them with various options that we are sure will help them succeed. Whether you have a home business, retail store front, or offer a service, Yescomusa can help. Check out our office supplies, home goods, sporting goods, and electronics. We have what you need for your business.