Christmas Pizza
Who doesn't love pizza? Have you ever considered deep frying pizza? If you haven't tried it yet, you haven't lived! Pizza is amazing because you can design your pizza monster any way that you like! After you've deep-fried your pizza, enjoy the new taste of the deep-fried treat! 
Ingredients
Deep-Fried Crust
1 1/2 cups hot water, (110˚F-115˚F)

2 1/4 tsp dry active yeast

2 tsp sugar

2 tbsp olive oil

2 tsp salt

4 1/2 cups flour

2 tbsp olive oil (for greasing the bowl)

Vegetable oil for frying
Toppings
1 cup pizza sauce

2 cup shredded mozzarella cheese

48 slices pepperoni

1 tbsp oregano
Instructions
Mix water, yeast, and sugar. Cover and give 5-10 minutes and allow the yeast to produce foam.

Turn in olive oil, salt, and flour. Mix for 5-7 minutes until smooth and elastic. 

Remove dough from bowl and add olive oil and grease the sides. Place back in bowl and cover for 60 minutes.   

Turn out on a floured surface. Cut into 8 pieced. Flatten each piece into a circle that is 6-7 inches across. 

Heat oil to 365˚F and fry dough for 3-4 minutes or until golden brown 

Preheat oven to 450˚F

Add toppings to crusts. (Pizza sauce, shredded mozzarella, pepperoni, and oregano 

Bake for 7-10 minutes or until cheese is melted. 
What Hobbies Should I Try?
As adults it is easy to forget about the things we used to love. From sports, to gardening, to arts and crafts, many adults are looking back to things they enjoyed as a child to entertain them today. Free time has sparked old interests. 
Nowadays, we're way too busy taking care of our families and focusing on our careers, than thinking about ourselves. Whether you're interested in home decor, gardening, outdoor cooking, or health and beauty, we have exactly what you need to focus on yourself and grow your passion.     
Aliza Sherman Risdahl, writer and entrepreneur, concludes that, "The pandemic has forced me to be more isolated than ever before but also to rely on my extended family, and it's given me a chance to get to know them better. It has stripped me of most of my income," Risdahl said. "It has compounded the stress our family has been under due to a series of health scares over the last year and the resulting crippling expenses, but it also has reminded us of what is truly important: family and loved ones."
Are you bored and looking to try something new? That's why we're here! We understand how hobbies reduce stress, and what hobbies improve mental health. Our hard working creative team put together our collection of fun, and unique activities that'll remind you why hobbies are important. Take a look at our inventory and get inspired by our seasonal work. 
According to recent studies, hobbies invite a sense of fun and freedom. Thankfully this minimizes the effects of chronic stress. Hobbies are particularly helpful for those who are overwhelming with their job, or feel anxious about their financial or family situations. This is because it gives you something positive to look forward to at the end of the day or week. 
Hobbies tell alot about you, hobbies can help your career, hobbies can make you money, and hobbies can also make you friends. Regardless of your hobby, consider joining a community to upi  grow your skills. Check out our ultimate gardening guide and other DIY projects that make great hobbies!   
What Kitchen Appliances Do I need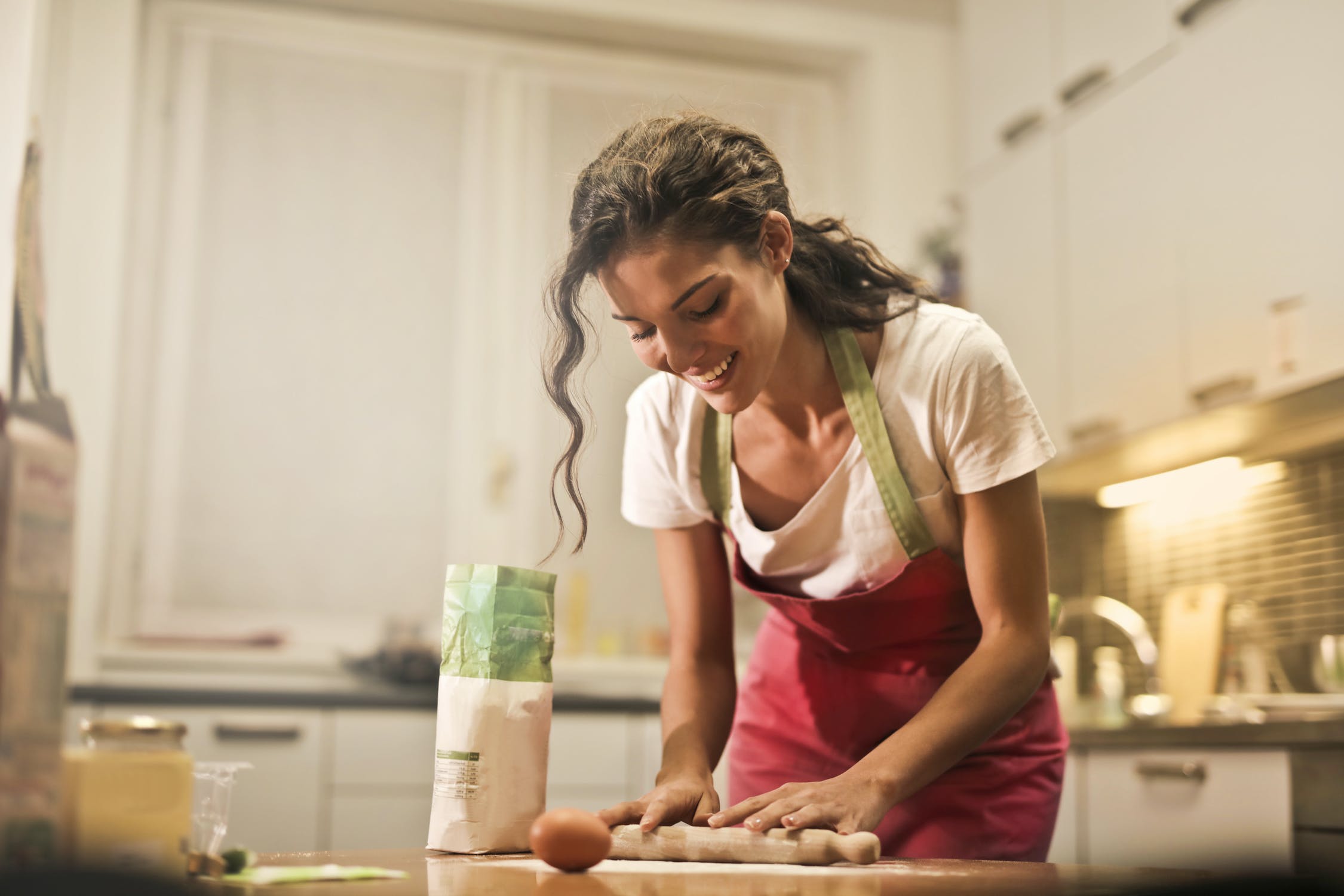 Cooking is both an art and a science. All you have to do is learn the right techniques. For example, even fried foods can be made healthier, depending on the type of oil you use. Even griddled recipes can be modified for larger groups and for those who prefer healthier options such as pescatarian, vegetarian, and vegan dishes! Regardless of who you are, you have to admit that food is a guilty pleasure. Do yourself a favor and learn how to prepare quick and easy meals your way.     
If you have to wonder why cooking is a good hobby then you've never had a delicious home cooked meal! Cooking great meals is easier than you think. With the right cooking equipment you can learn to make five-star, healthy meals in a matter of minutes. Our heavy duty, counter top kitchen appliances cut modern cooking methods in half and make clean up a breeze! Test out your cooking skills, trust us, you'll be surprised at what you can create.   
Cooking is a learned gift that can also be shared with the ones you love! Our kitchen appliances were specifically designed to cook for large groups and individuals alike! That is because we keep our focus on easy preparation and clean up so you can spend more time with your friends and family. Let us help you create memories and enjoy the benefits of a home cooked meal. 
We all know that during these times, the new normal is different. Step into the new year better than ever before. Honor the time you have with your loved ones, safely, and remember- a little creativity can go a long way.
Don't burn out this summer! Enjoy our summer safety time and summer activities for adults in the best way possible. Take the time to review our home and outdoor collection! You can save more on our summer collection be sure to join our Yescom Rewards Program. Learn about our new deals, releases, and promotions when you follow us on Facebook and Instagram! Get connected and be prepared for the summer!
PURCHASE- Earn 1 Reward Point for every $1 spent at Yescomusa
SAVE POINTS- Rack up points.
200 points=$10 off coupon
500 points=$25 off coupon
START SAVING - Turn in your coupons to save on future purchases! Points never expire, so you can redeem them as you like
Follow us on Social Media for more Coupons, Savings, and Announcements.
Like what you read or want to see more of a product? Leave us a comment!