Smart Last Minute Halloween Decorations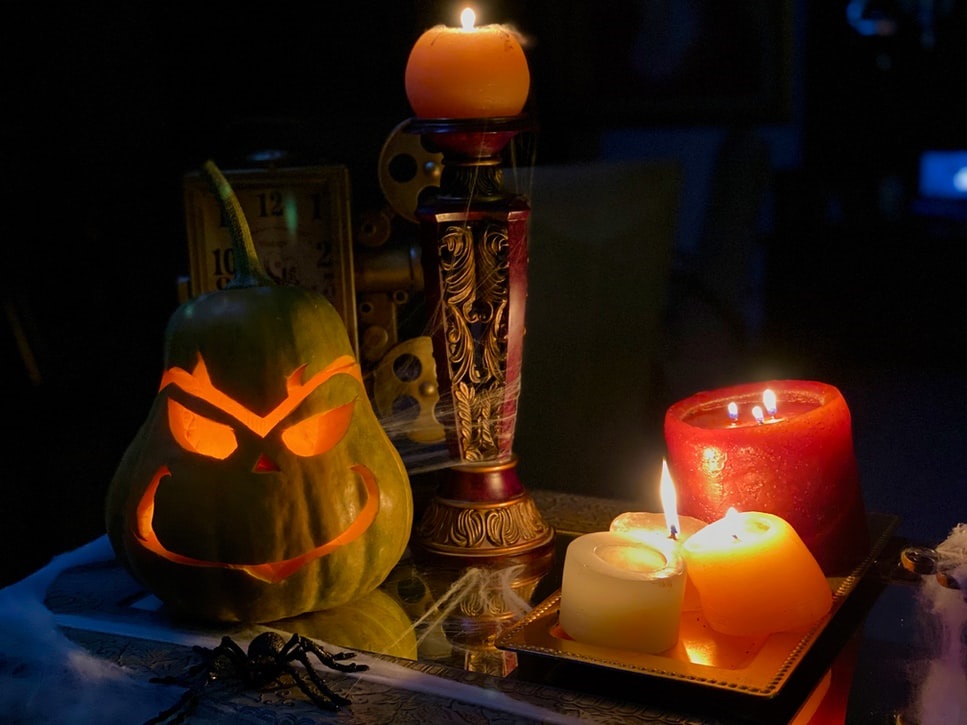 It is not too late to enjoy the beauty and wonder of Halloween! One of our favorite Halloween holiday activities is decorating. Decorating your front lawn is not only a fun way to bond with your family but it is a great way to participate in neighborhood fun, especially during these troubling times. Now that Halloween is right around the corner, here are some last-minute tips that will help you take your Halloween decor to the next level. 
We've talked a lot about Halloween projections this year! Not only can they be used year-round as portable entertainment centers, but they make the perfect decorations as well. That is because you can create an animated digital window display of whatever you like. Replay your favorite Halloween loops in your window, then change it from spooky to funny in seconds! Projectors have many uses and have proved to be amazing sources of fun and entertainment if you are creative enough. 
Jack-o-Lanterns are adorable and a traditional Halloween decoration and activity. However, the actual process of carving a Jack-o-Lantern can be messy, time-consuming, and (depending on your skill) end up a disaster. But, there are many different ways you can decorate a pumpkin without carving it. Here are a few pumpkin decoration ideas that do not require carving. 
Painting your pumpkin 

Gluing leaves, feathers, or knickknacks to your pumpkin 

Using multiple pumpkins to create animals
If you are participating in physical distancing trick-or-treating then you need to have a killer doorway! Decorating your door does not have to be difficult, time-consuming, or overly elaborate. You can put together a terrifying doorway in a matter of minutes. With a little fake spider web, googly eyes, and construction paper! Creating a welcoming doorway is the perfect method of giving your neighbors and trick-or-treaters. 
Put Some Caution Tape on Your Garage Door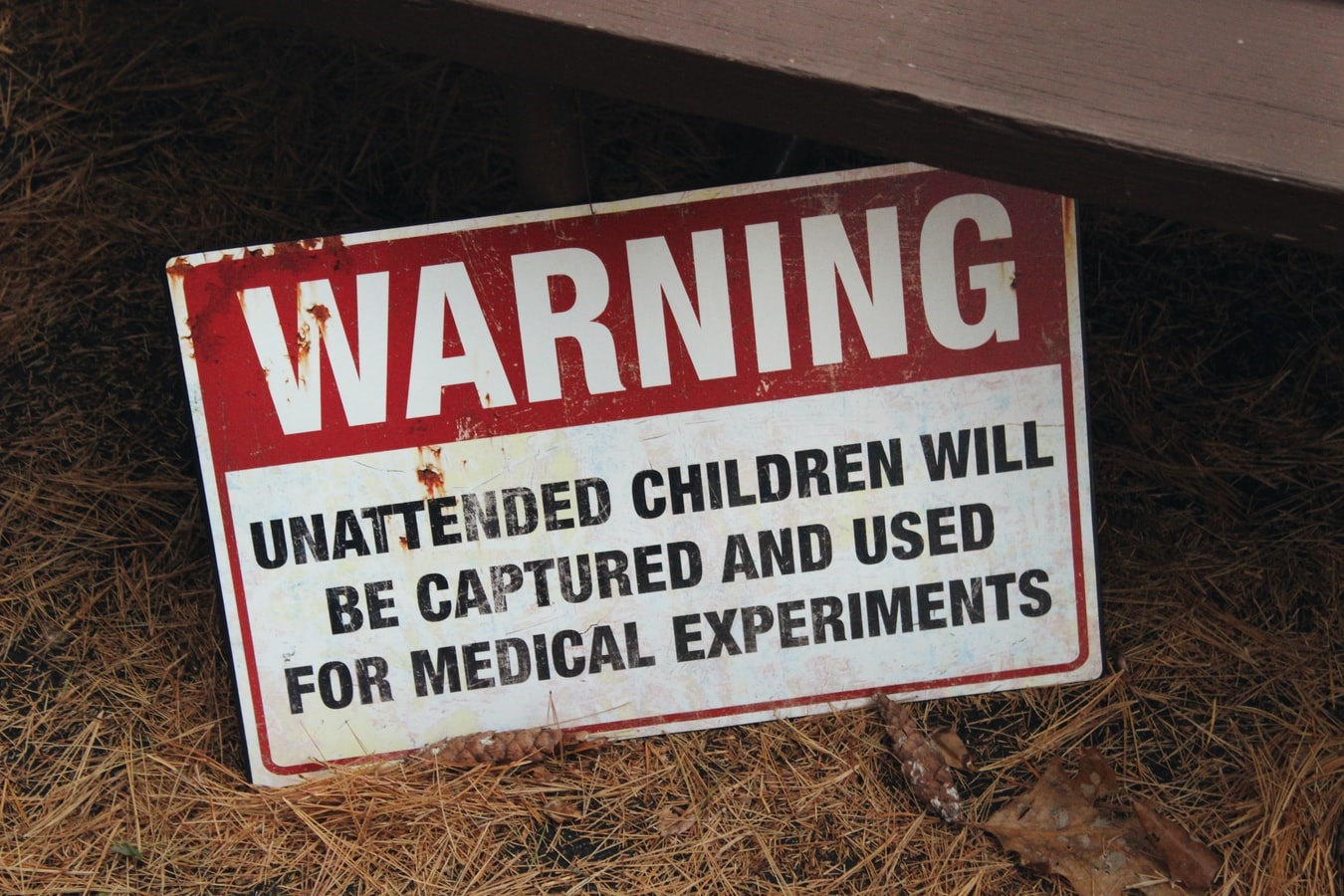 Your garage door is a great wide-open space that is perfect for you to decorate. By simply adding caution tape around your garage door or around your lawn can really set a spooky scene. Use caution tape, fake spider webs, or any other small ornaments on the trees in your yard, your front door, or your garage. 
Halloween Deep Fried Snacks | Fried Cheese Eyeballs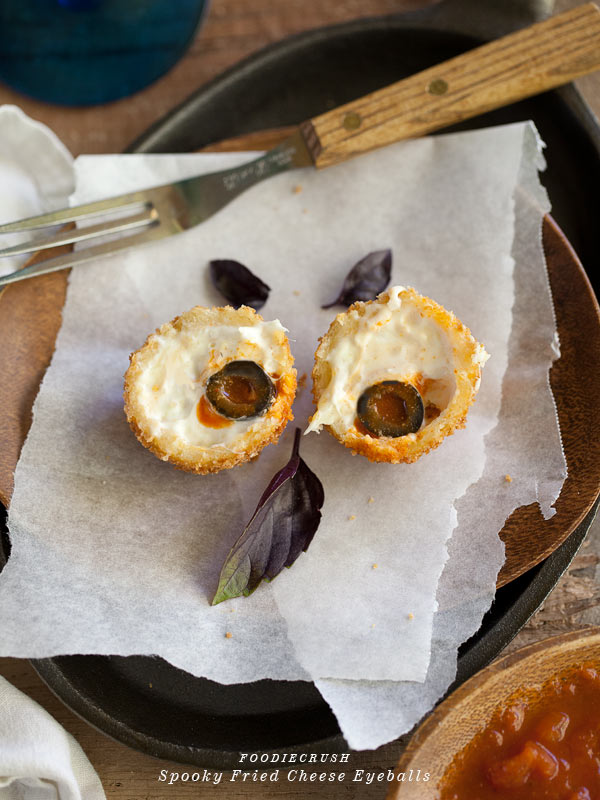 There is nothing tastier than delicious and tasty fried foods! Halloween gives us the opportunity to be creative with our food! It's time to try these delicious fried cheese eyeballs! The simple and easy recipe is as follows:
Ingredients
1 8- ounce package of cream cheese at room temperature

1 cup shredded mozzarella cheese

3 green onions whites-only minced

3-4 tablespoons Chohula or Frank's Red Hot Sauce

10-15 small black olives

¼ teaspoon kosher salt

½ cup flour

2 eggs

1 cup panko bread crumbs

3 cups canola oil
Directions
Step 1. Mix cream cheese, mozzarella, and the white of green onions in a large bowl. Use an ice cream scooper to scoop out the cheese mixture.  Stick an olive in the middle of the cheese, hole side up. Fill the hole with hot sauce then cover with a spoonful of the cheese mixture. Mold into a ball and drizzle with more hot sauce. Repeat until the mixture is complete.  
Step 2. Heat Old in deep fryer to 350 degrees 
Step 3: Collect 3 shallow bowls. Fill one bowl with flour, one with whisked eggs, and the last with panko bread crumbs. Dip a cheese ball in the flour, then the egg, then the panko. Repeat until all cheese balls are breaded. 
Step 4. Fry each cheese ball for 2 minutes at a time or until golden brown. Drain on a paper towel and serve with marinara sauce. 
2021 Halloween Decoration Tips
Celebrate Halloween 2021 with Yescomusa
Last year, Halloween was no fun, this year, however, we have the opportunity to make up for lost time! Get into the Halloween spirit by decorating your home! You can decorate for Halloween, even if you have just a small space. Take a look at our guide to Halloween decorations in a small space. 
Fog machines for example can really change the mood of your room. 
Enjoy Halloween 2020 With Yescomusa