Yescomusa: Amazingly Fun Group Camping Activities And Resorts
Yescomusa: Amazingly Fun Group Camping Activities And Resorts
Fun Camping Activities for Adults
Camping has been great as a child, but is even better as an adult! You're never too old for a bonding experience with your best friends or co-workers. Get away from modern-day technology and spend time taking in the fresh air with the ones that your love the most. Enjoy your activities in nature and get to know your adult friends on a whole new level. Let Yescomusa help you get started with the proper equipment and a list of fun activities you have to try.   
Play Two Truth and a Lie 
This classic game is an amazing way to get to know your co-workers and adult friends. Two truths and a lie can be an amazing ice breaker for those who want to learn more about each other or get to know them on a deeper level. 
The rules are simple: each player tells two truths and one lie about themselves. The other players must then, in turn, guess which statement is the lie. When telling the statements about yourself, be sure to make it tricky. Tell stories or make statements that are close to the truth and very interesting about yourself. 
 Why Buy From Yescomusa
This foldable camping bed tent is made from PU coated oxford (PU2000mm) is 100% waterproof and strong enough to protect you from the rain, snow, and strong winds. The cot tent is elevated 14 inches above the ground not only to keep you dry but also to keep away ground-dwelling insects. The tent opens up to allow ventilation but has a thick polyester mesh lining that will keep out flies and mosquitoes. Our foldable tent fits perfectly into its portable carrying bag which makes it easy to transport if you are hiking, camping, or doing any other outdoor activities.
Winking Game
The Winking game is a great game for adults that can be played throughout the night and around the campfire. One person is designated as the Godfather. Start off by sitting everyone in a circle and have them close their eyes. The Godfather then chooses their agent by tapping them on the shoulder. 
Once the agent is chosen everyone can reopen their eyes and resume normal campfire conversation. This could be telling ghost stories, reliving memories, or simply asking questions and getting to know each other. The goal of the agent is to secretly wink at each other player. Once the agent winks at you, you are out of the game. Each player can guess the agent at any point, but if they are wrong, they are also out of the game. 
Truth or Dare WinSpin Game   
Truth or dare is a great game for adults and children alike. When you play the game as an adult you have the opportunity for more adult questions and activities. Truth or dare has been played for hundreds of years and can be used to get to know your adult friends as well. By using a WinSpin prize wheel, you can control the game by adding your own truths and dares to the board. 
Best Truth Questions for co-workers:
Do you have a hidden talent?

What's the craziest thing you've done at a party? 

Tell us an embarrassing childhood story

Who is your celebrity crush and why?
Best Dares for co-workers:
Eat a bunch of marshmallows in under a minute 

Call your spouse or family member and impersonate a co-worker 

Do 100 pushups 

Do 100 jumping jacks 
Birdwatching/Star Gazing 
Discovering the constellations is an amazing group activity. Not only does star gazing teach you about others but it inspires great conversation. There are many examples of constellations that can be found easily, even without a telescope. Though, you can use your telescope to discover new constellations and star patterns.  
Yescomusa Dominates the Wholesale Market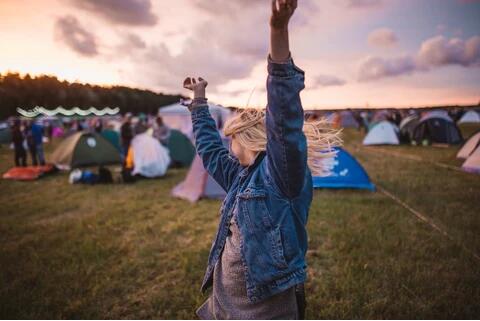 Are you interested in wholesale products? Then you know that not all wholesale distributors are created equal. While many wholesale vendors have suffered during 2020, we have strived to put the needs of our customers first. Not only have we been able to withstand the negatives of 2020, but we've actually grown our wholesale client base.
Though 2020 has presented many wholesale suppliers with challenges such as slow delivery, low inventory, and staffing issues, we have focused on our wholesale buyers and provided them with various options that we are sure will help them succeed. Whether you have a home business, retail storefront, or offer a service, Yescomusa can help. Check out our office supplies, home goods, sporting goods, and electronics. We have what you need for your business.   
Save More This Summer With Yescomusa 
We all know that during these times, the new normal is different. Step into the new year better than ever before. Honor the time you have with your loved ones, safely, and remember- a little creativity can go a long way. 
PURCHASE- Earn 1 Reward Point for every $1 spent at Yescomusa
SAVE POINTS- Rack-up points.
200 points=$10 off coupon
500 points=$25 off coupon
START SAVING- Turn in your coupons to save on future purchases! Points never expire, so you can redeem as you like
Follow us on Social Media for more Coupons, Savings, and Announce