Yescomusa: Pool Care Tips, Design Ideas, and FAQ
Yescomusa: Pool Care Tips, Design Ideas, and FAQ

Pool Care Secrets Every Homeowner Should Know
A well-manicured pool can turn your backyard into a private oasis and is one of the best ways to beat the summer heat. Regardless of the size of your pool, or whether it is an above or in the ground pool, a few simple upgrades will make the difference between a personal paradise hazardous headache. With this quick and easy guide, Yescom is here to help you with our affordable pool care tips, design ideas, and maintenance faq. 
How to Select a Pool Filter: Sand, Cartridge or D.E  
Pool care starts with a quality filter. There are three major types of pool filters, including Sand, Cartridge, and D.E. The maintenance, replacement, cost, and strength of each filter depends on its type. It is crucial to understand which kind of filter you're purchasing because it may require specialized chemicals or care to keep your pool water healthy. 
Cartridge Filters
Cartridge filters work well for medium-sized pools and are easy to maintain and replace. However, they tend to be more expensive than other traditional filters. Cartridge filters can capture debris as tiny as 10 microns and can be easily cleaned with a hose. 
Cartridge Filters Pros:
Can filter waste 10 microns or larger 

Wastes less water

Can filter at low speeds
Cartridge Filter Cons:
Only lasts 2-3 years

Requires deep cleaning 
Diatomaceous Earth (D.E.) Filters
D.E. filters can collect particles as small as 5 microns. It filters your pool water through the crushed, fossilized remains of diatoms or aquatic organisms. D.E. powder, however, can be dangerous and known to be harmful if inhaled or ingested. Listed below are a few advantages and disadvantages of D.E. filters:
Advantages to D.E Filters:
Filters out particles 5 microns or larger

No caustic chemicals are required
Disadvantages to D.E Filters:
Most expensive 

Requires extensive annual cleaning 

Needs to be replaced every 2-3 years 

D.E powder is dangerous especially for children and pets
Sand Filters
These filters require the least amount of maintenance and tend to be the most affordable. They are perfect for larger pools because they can effectively pump water through the filter without clogging. Sand filters can last for years and are easy to replace.  
Sand Filter Pros:
Cost-effective 

Easiest maintenance 

Lasts 5-7 years before sand replacement 
Sand Filter Cons:
Filters contaminants 20 microns or larger

Uses excess water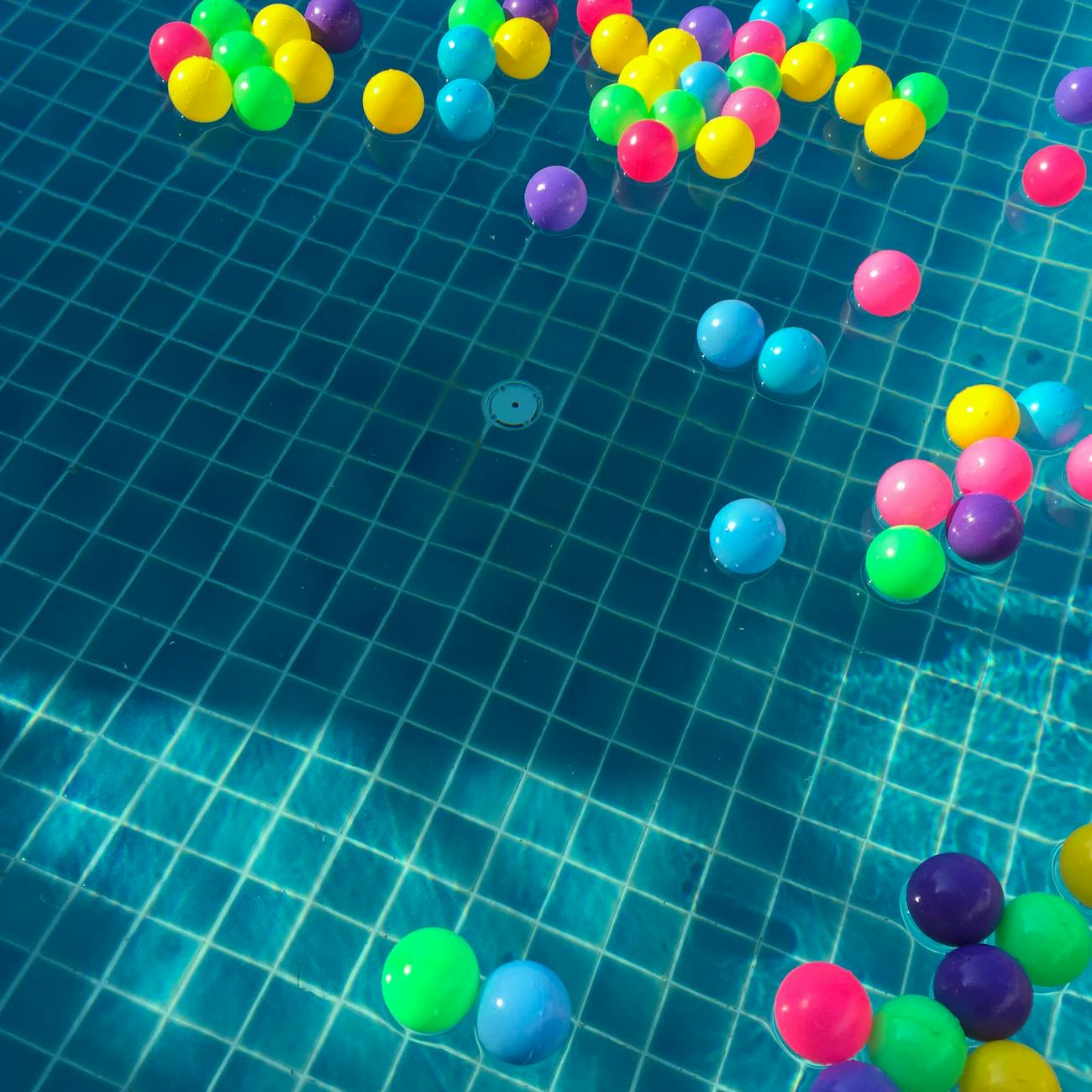 2020 Trendy Pool Accessories
Since most of us will be spending more time around our pools this summer, now is the perfect time to spruce it up, especially if you plan on having that awesome night time pool party. If you get creative, you won't have to spend a ton of money. Here are some cost-effective 2020 pool accessories that will help upgrade your pool to luxury status. 
Keep Your Pool Well-Lit
The right lighting can turn your backyard into a romantic getaway. Surround your pool with light so it can be used at night. The reflective glow creates a relaxing atmosphere in the evening, whether the pool is in use or not. 
Add Floating Accessories When Not in Use 
Floating flowers or candles adds a touch of class to any pool party. Use colors that correspond to your party's theme or align with your home's color scheme. Be sure to use glass or plastic floaters to keep your pool clean and easily managed. 
Use a Solar Pool Shower
A solar pool shower is a great way to save money on electricity and get a spa level, warm shower before you get in or out of the pool. Protect your skin by rinsing off harsh chemicals with a foldable, portable heated water source.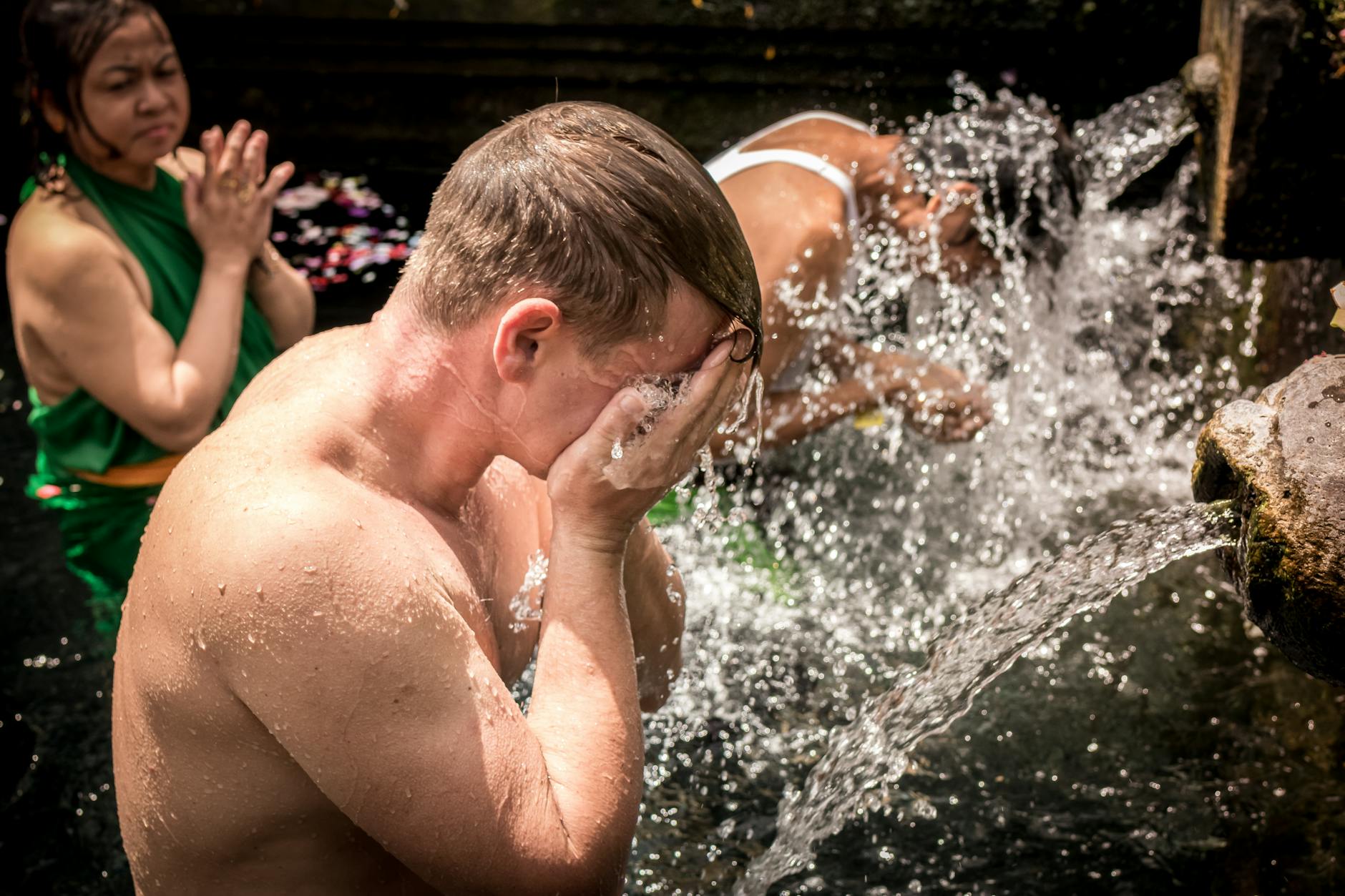 A Water Fountain
Water fountains are not only elegant but are fun and can be used to help filter your pool. The splashing water not only sounds relaxing but helps break up the water's surface, which keeps your pool circulated.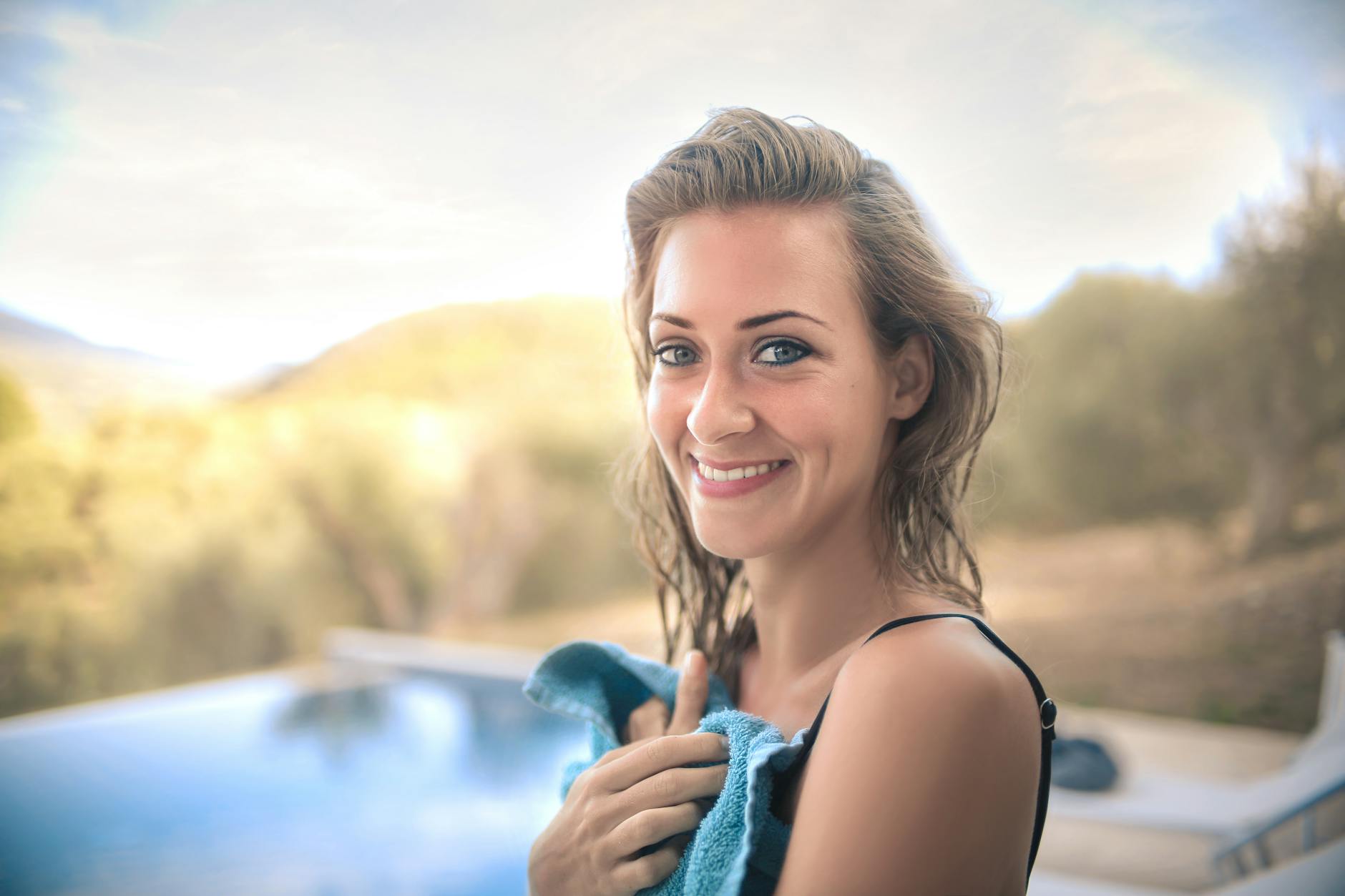 Top 5 Pool Care FAQ
Do I need a pool pump?
A high-quality swimming pool pump is required for both in-ground and above-ground pools. Their purpose is to keep the water moving so that it doesn't become stagnant or stale. 
Does my pool pump have to run everyday?
Yes. A high-quality pool pump needs to push the water through the filter at least once per day. 
Do I need a pool heater when it is warm?
You do not need to get a pool heater in the warm weather, but it is definitely recommended if you plan on swimming in winter months. We suggest using solar heaters to save on energy costs. 
How do I keep debris from floating in my pool?
There are many tools you can get to reduce the amount of debris in your pool. These tools include a pool covering, leaf rake, or surface tension chemicals that move floating debris to the side.
How often do I need to test my pool? 
Most experts recommend testing your pool at least once a week. Be sure to check the PH and chlorine levels to maintain a safe swimming experience.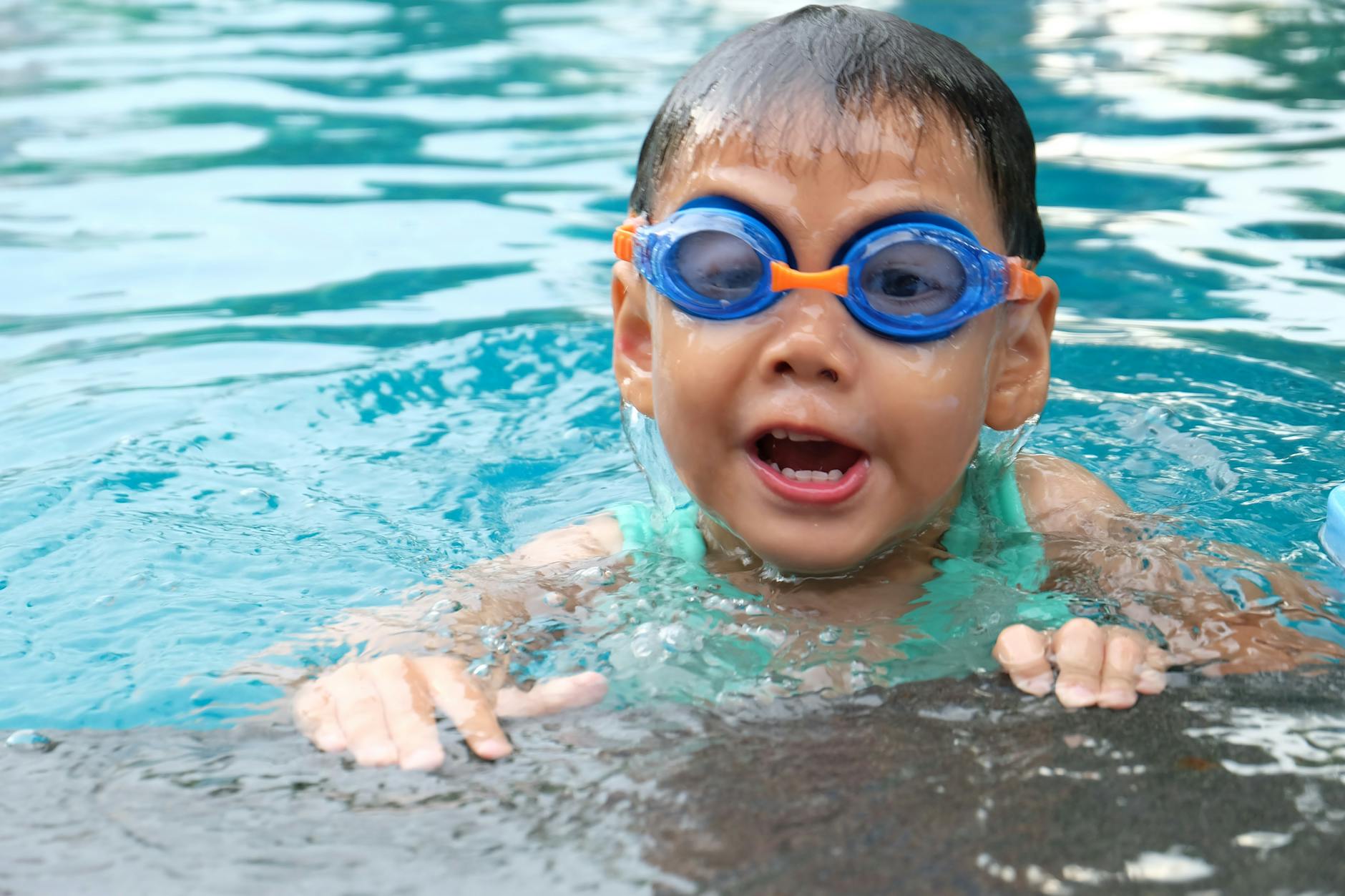 Yescom Summer Deals 
Take care of your pool this summer. Yescom has an entire collection of outdoor decor and accessories that will help you enjoy the breeze and take it easy. For more design ideas, take a look at our home and outdoor collection! Then, join our Yescom Rewards Program to save on our latest merchandise and follow us on Facebook and Instagram for coupons and information on other sales.
Outdoor Decor 
You can enjoy your outdoor space regardless of it's size. This year, more Americans will be spending more time in their backyards than ever! Get creative with our gardening supplies wholesale collection and plant a sustainable vegetable garden outdoors. Check out our outdoor patio furniture sale where we feature our outdoor patio umbrella, outdoor patio string lights, and other outdoor patio dining sets that will fit all of your needs. We've been stuck inside for too long, and it's time to commune with nature. No matter where you live, you can love the space you have with our luxury discounted products.  
Yescomusa, Your Wholesale Supplier 
Are you interested in wholesale products? Then you know that not all wholesale distributors are created equal. While many wholesale vendors have suffered during 2020, we have strived by putting the needs of our customers first. Not only have been able to withstand the negatives of 2020 but we've actually grown our wholesale client base.
Though 2020 has presented many wholesale suppliers with challenges such as slow delivery, low inventory, and staffing issues we have kept the focus on our wholesale buyers and provided them with various options that we are sure will help them succeed. Whether you have a home business, retail storefront, or offer a service, Yescomusa can help. Check out our office supplies, home goods, sporting goods, and electronics. We have what you need for your business.   
We all know that during these times, the new normal is different. Step into the new year better than ever before. Honor the time you have with your loved ones, safely, and remember- a little creativity can go a long way. 
PURCHASE- Earn 1 Reward Point for every $1 spent at Yescomusa
SAVE POINTS- Rack-up points.
200 points=$10 off coupon
500 points=$25 off coupon
START SAVING- Turn in your coupons to save on future purchases! Points never expire, so you can redeem as you like
Follow us on Social Media for more Coupons, Savings, and Announce