Inventions That You May Not Know Were Created By Women
Inventions That You May Not Know Were Created By Women
National Women's History Month: Products That Were First Invented By Women
March is Women's History Month and Yescom wants to celebrate this 2020 with the acknowledgment of some groundbreaking inventions, created by women. 
4. Makeup 
This may seem like an obvious one. But makeup practices were first recorded among the Egyptians in the early years but previous incarnations have been in practice since the beginning of time. All over the world men and women alike were known to dress in face paint and other cosmetic styles for various reasons. However, as traditions evolved, it quickly became more popular with women. In certain cultures, women wore makeup not to attract men, but to impress the Gods. The invention of the United States makeup market, however, is mainly accredited to the works of Elizabeth Arden and Helena Rubinstein who ushered in a new wave of branding and makeup technology. 
Our gift: Yescom's 4-in1 Makeup case can organize even the most complicated makeup collection. Its 4 wheel design makes it a flexible and portable container that can be customized to your needs. Each case is made with a hard aluminum frame that can protect your makeup from the weather and other outside elements. In stock: $159.99.
3. Security Systems
In response to the rising crime rate in her town, Marie Van Brittan Brown invented the first home security system in 1969. Along with the help of her husband, this inventor created a closed-circuit television security system. Her studies led to the creation of video monitoring, remote-controlled doors, alarm triggers, and two-way voice communication. Yescom thanks Marie Van Brittan Brown for her wonderful work towards wireless home and car security systems.      
Our gift: Our car security systems feature visual and audio alerts as well as remote engine features and silent alarm alerts. The LCD Alarm Security System is customizable so it allows for easy programming and set features that last at longer-ranges. In stock: 69.99.
2. Windshield Wipers 
While driving down a snowy New York road in 1902, Mary Anderson quickly noticed the dangers of having a dirty windshield. In addition to creating heavy traffic, icy windshields were often the cause of many accidents. Through her invention did not become popular right away, she only recently received some credit. Anderson was never paid for her invention, though it is used today in millions of vehicles worldwide. 
Our gift: Yescom offers a wide range of high-quality windshield wipers that fit most cars. Each windshield wiper is easy to install and made with durable material to ensure a long life span. Every blade aptly sharpened to quickly remove water, snow, and debris. In stock: $13.99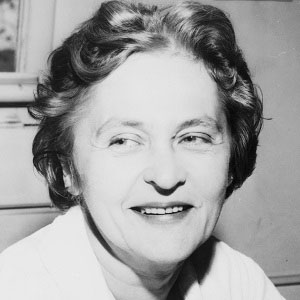 1. Residential Solar Heating             
Technically, solar power was invented by French physicist Edmond Becquerel, but Dr. Maria Telkes took the idea to new heights when she invented the first home solar-powered heating system. Using solar energy, Dr. Telkes was able to create an instrument that converted heat into electrical energy. She used this device to filter heat through the pipes in homes, but also power solar stoves and water heaters.    
Our gift: Heated by solar energy, this foldable pool spa shower holds 6.6 gallons of water and is perfect for rising off the grime after outside activities. Advanced technology quickly heats the water to ideal temperatures without exceeding 130 degrees Fahrenheit. The outside shower easily connects to the standard garden hose making any outside plumbing unnecessary. In stock: 164.99 
Celebrating Women's Month  
Yescom will always recognize the technological advancement and achievement among women. This year we ask everyone to acknowledge the contributions women have made and to honor them not only this month but all months of the year.