DIY Fashionable Face Coverings
DIY Fashionable Face Coverings

How to Make Your Own Face Coverings and Slow the Spread
The debate on whether or not to wear a face-covering has become more political than scientific. Regardless of your personal beliefs, it is better to be safe than sorry and adhere to local ordinances. Whether you are on the side of wearing a protective face-covering or not, most of us can agree that it takes some getting used to. During these times it is important to focus on your mental health and wellness. Yescom wants to help with this uncomfortable transition with our guide on DIY Fashionable Face-Covering. 
Protective Face Coverings 101
According to the Center for Disease Control and Prevention (CDC), wearing a face-covering can help limit the spread of this harmful bug. However, there are many different types of face-coverings on the market and they all offer different levels of protection. In order for your face-covering to provide the minimum amount of security, it must meet the following criteria:  
Cover both your mouth and face 

Securely attached to the face 

Be regularly cleaned 

Comfortably breathable but not completely permeable 
Types of Face-Covering
Face-coverings can be made from various materials, including cloth, plastic, and cotton. In fact,  effective DIY home face-coverings are made using coffee filters, paper towels, and other creative items found in the home. Types of face-coverings include: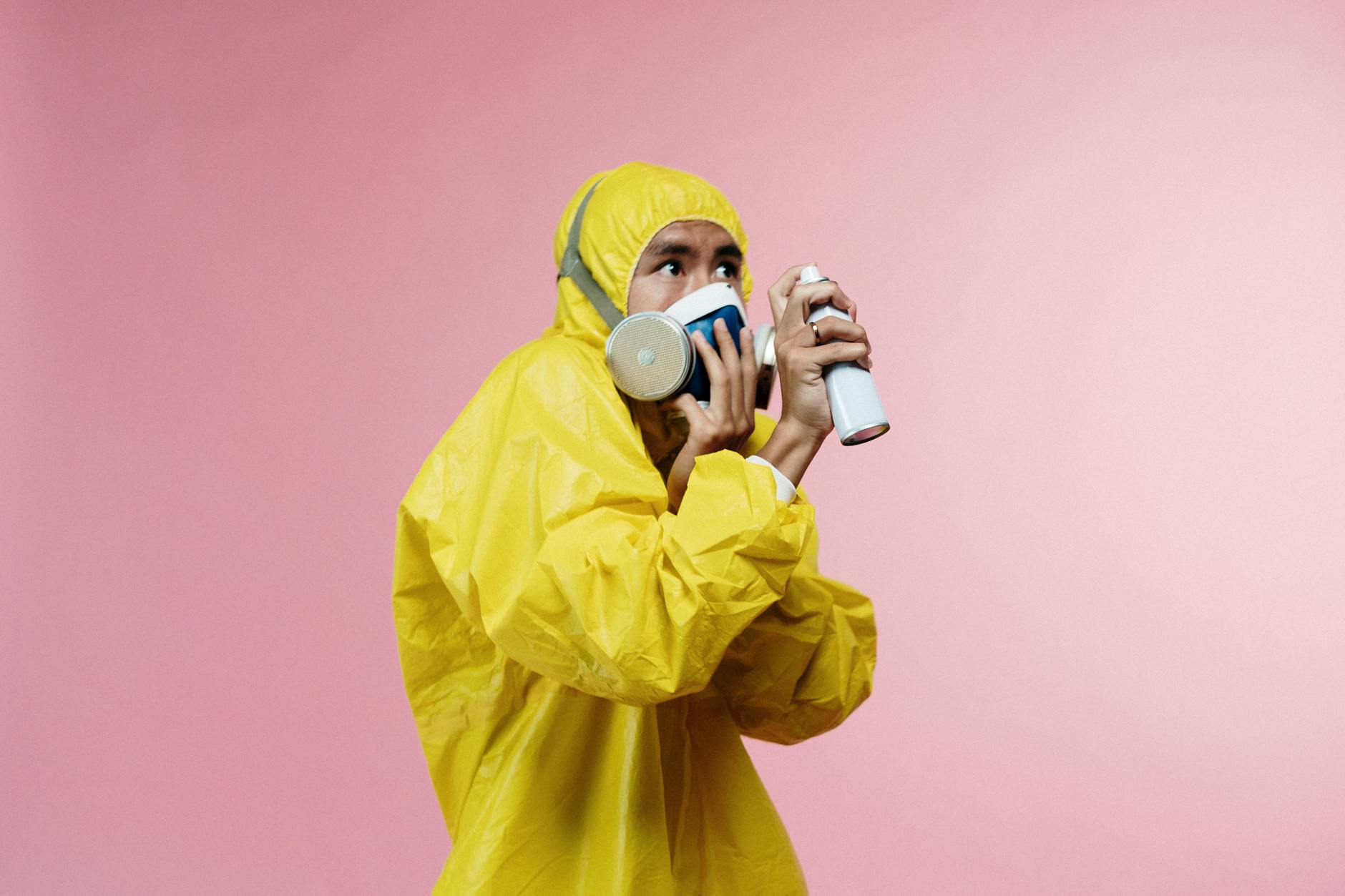 Respirators. 
These highly active filters clean out dangerous pathogens from the air and must meet strict standards set by the National Institute for Occupational Safety and Health (NIOSH). N95 respirators filter 95% of air particles ranging from 100-300 nm in size while others can filter up to 99.7%. These powerful sheild are usually reserved for frontline healthcare workers who need to be regularly tested.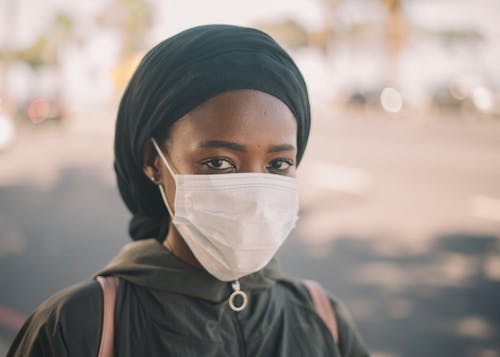 Surgical Face-Covering. 
These types of face-coverings are usually disposable and made from a breathable synthetic fabric. These single-use coverings do not meet NIOSH's filtration standards, because of their ability to purify the air ranges only from 70-90%.  
Cloth Face-Covering.   
The level of protection these face-coverings offer is utterly dependent on the type of material that is used—the more porous the fabric, the less effective the covering. Due to the full range of fabrics that can be used and human error, these types of face-coverings are deemed least effective. In this article, we will discuss how to construct your personalized face-covering properly. 

What Material Should I Use to Make my Face-Covering?
From the studies conducted, researchers discovered that the best fabric you can use is a combination of tightly woven cotton- 600 threads per inch, polyester, and spandex. This fabric sequence is said to cycle out 80-90% of harmful particles, depending on their size. Regardless of what material you use, it is still a good idea to give yourself some sort of protection. 
 Use Your Favorite T-shirt to Make a Face Covering
Materials
A T-shirt 

Scissors 

Coffee Filter (optional)
Step 1. 
Pick a plain t-shirt or a t-shirt with a design that you like. Preferably, the fabric you choose should be as close to 100% cotton as possible. Cut 7-8 inches above the bottom of the shirt, separating the fabric. 
Step 2. 
Then cut 6-7 inches into the removed fabric, creating an elongated c-shape. Remove this cutting to reveal two straps.
Step 3. 
Cut down the center of the straps to create two sets of strings.
Step 4. 
Use a digital heat press sublimation transfer machine to imprint your favorite design on your face covering. 
Step 5. 
Use a safety pin to secure a coffee filter or surgical face-covering inside of your face covering for extra protection. Tie the string above the head and around the neck and tighten to fit. 

Stay Safe and In Style 
This is the summer of safety, but that doesn't mean you have to forget about style! While you're protecting your family and following local law keep a positive attitude. Showcase your style and bring enjoyment to those around you! While you're at it, take a look at our home and outdoor collection! Join our Yescom Rewards Program to save on our latest merchandise and follow us on Facebook and Instagram for coupons and information on other sales.