Discover the Key Benefits of Using an E-BIke
Discover the Key Benefits of Using an E-BIke
What are the Benefits of An Electric Bike? 
Within the last decade, electric bicycles have become a popular trend all around the world. Nowadays, the market is saturated with thousands of manufactures and e-bikes styles. As the public transportation industry enters the E-bike business with rentals such as Metro Bike Share, or Smart Metro Bike, you may begin to wonder why everyone is jumping on this trend so readily. 
Electric Bike Health Benefits
Although it may be true that riding a regular bicycle is better for your overall health, there are many health benefits to e-cycling. For instance, did you know that riding an e-bike has proven to be more effective than jogging or walking? That is because although e-bicycles offer pedal-assistance, they allow the rider to extend the distance of their ride and the duration of their work out. 
Listed below are a few health benefits to owning an e-bike:
Improved cardiorespiratory fitness

Assists older riders and individuals with health issues maintain fitness training

Strengthens muscles, bones, and joints

Reduce the risk of depression and other stress-related or mental illnesses     

Increases stamina and helps with weight loss 
How much Easier is an Electric Bike
In the past, e-bike riders have been criticized for their pedal assistance feature. Riders suspect that they may not get the full riding experience because of this.
In fact, many e-bike riders say that they get more exercise with their e-bike as they use it more often for errands and longer commutes, that they won't necessarily take with a normal bike.
Riding tends to be a lot easier making it possible to go longer distances virtually exercising for longer. The ease of the bike ride is completely under the rider's control. 
You get the work out that you want.     
Environmental Benefits of Electronic Bikes 
Electronic bikes are great for the environment as they do not run on fuel or release any harmful gases in the atmosphere. High-quality e-bikes are equipped with rechargeable lithium batteries that are generally harmless to the environment if disposed of properly. In addition to reducing air pollution, e-bikes are great for the environment in the following ways: 
Lower carbon footprint than conventional vehicles

18 times more energy-efficient than an SUV

Classifies as Zero Emissions Vehicles 

Reduces Roadway traffic 
Pro and Cons of Electric Bikes 
There are advantages and disadvantages to electric bikes as there are with most things. As we've listed there are many benefits to owning an e-bike that includes environmental, physical,  and transportation advantages. However, there are still a few concerns, some of which impact the environment. Listed below are a few cons associated with e-bikes. 
Heavier.

E-bikes tend to be a bit heavier than normal bikes 

Batteries.

You must have a great battery to operate your e-bike. Depending on your e-bike, you may have to shop around for the right one.

 
Some Assembly Required.

Depending on where you buy your e-bike, some assembly may be required

Overproduction.

The overproduction of e-bikes can lead to waste and the creation of bike trash pits or a

bike graveyard

. 
E-bike Transportation Benefits 
Not only have e-bikes become popular with bicycle enthusiasts but they are a growing trend with commuters as well. Nowadays, more and more commuters are renting or buying their own personal e-bikes due to their reliability and reasonable costs. 
In fact, there have been studies that proved that riders who cycle to work have a 41% lower risk of fatality from all causes (accidents, crashes, etc) than those who commuted by driving or using public transportation.  
 Here are a few reasons it is a good idea to get an e-bike for commuting:
You will see an improvement in your overall health 

Electric bikes are faster than walking or using a non-pedal assist bike 

You can commute farther 

You can use the pedal assistance to reduce sweating or exhaustion in the mornings

Electric bikes can save you money in the long run. They are less expensive than other vehicles and do not require fuel or gas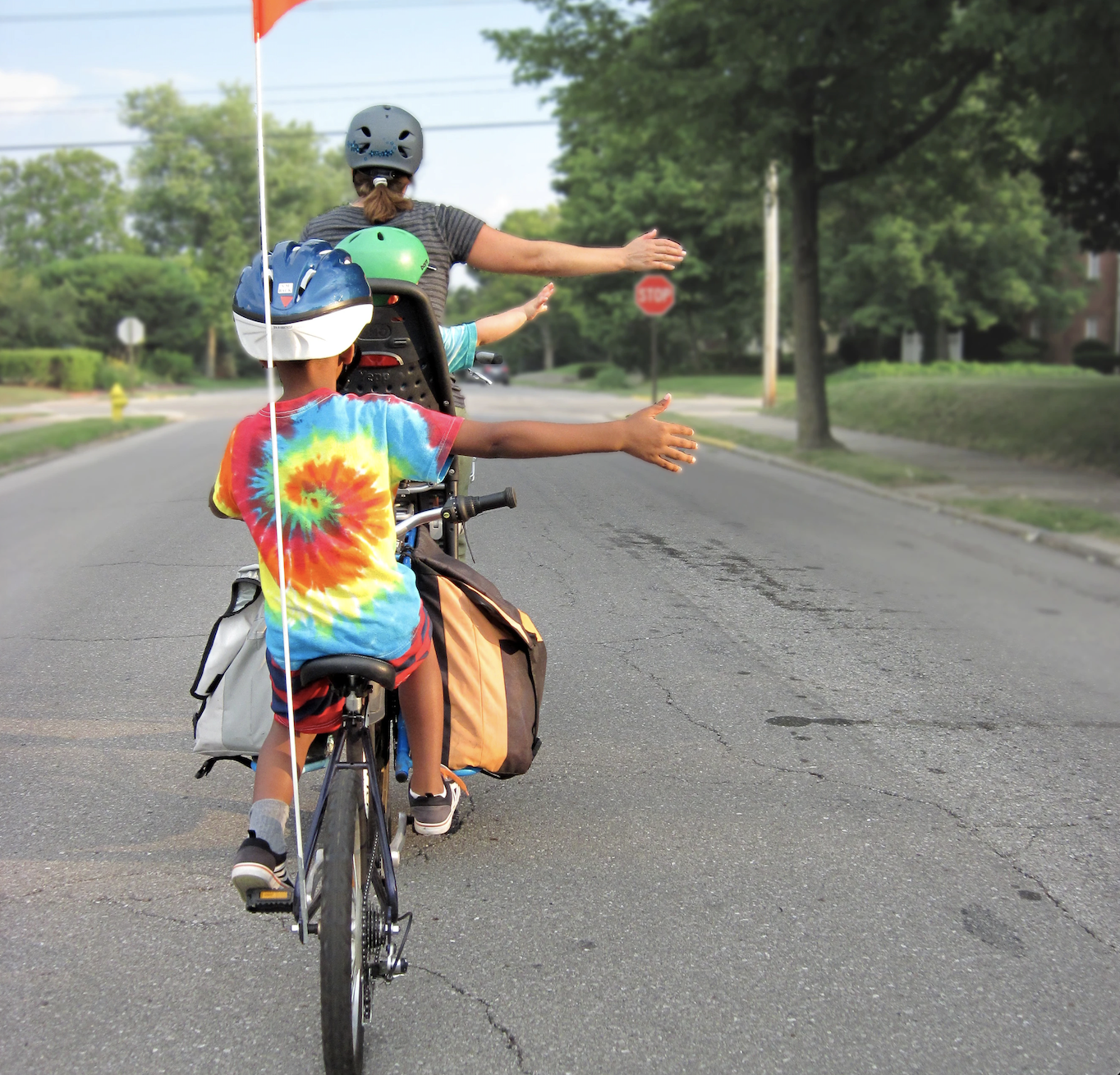 E-bike Vs Road Bike Commuting 
For most people, the riding experience is very important.  When it comes to commuting, most riders prefer to use an e-bike. This is because the electrical assistance helps riders move faster so they can avoid tardiness and get home to their families more quickly.
Electric Bike Benefits vs Scooter Benefits 
Scooters or motor scooters are two-wheeled vehicles with a step-through frame and a platform to place your foot. Scooters have small but powerful engines, thick wheels, and electrical systems that power the battery and lights. Scooters typically move at lower speeds and have a mixture of automatic and manual transmissions. They are a favorable choice over mopeds or motorcycles for safety purposes. 
Unlike other methods of travel, scooters do not take that much practice to master. They are easy to drive and much more affordable than a motorcycle or a car. 
When compared to an e-bike they:
Move difficult to move after the battery runs out 

Harder to store 

Susceptible to theft  

Higher repair costs

Slower speeds 

Limited pro trick, and stunt capability  
Are E-bikes Worth It?    
There are many benefits to getting an electronic bicycle. Ultimately, if you choose to purchase an e-bike, know which type of e-bike is right for you. 
You may be excited to tear out on the open road this summer, but do your research before you buy. Ask your sales rep plenty of questions and search online for your available options. Enjoy the summer and check out our home and outdoor collection! Join our Yescom Rewards Program to save on our latest merchandise and follow us on Facebook and Instagram for coupons and information on other sales.