Yescomusa: Becoming Mobile: Adjusting Your Business to Modern Times
Yescomusa: Becoming Mobile: Adjusting Your Business to Modern Times
Business in 2020
2020 has been a historic year that has changed life for many people. For business owners, managers had to reconstruct the way that they do business. Depending on the type of services conducted by your business, your state may enforce certain restrictions regarding how and when you reopen. In addition to the mandated regulations, some companies are changing how they conduct business altogether.  Nowadays, many companies are finding new ways to go mobile! In this article, we will be discussing how to adapt your business to modern times. 
Your Business on the Move  
Due to the recent travel, capacity, and social distancing restrictions in many states, businesses have decided to get mobile! Taking your business on the go could present you with new money-making opportunities. Many companies have the ability to go mobile. Here are a few tips on how to get started:
Accept Mobile Payments 
If your business is going to be mobile, then you're going to need a portable way to accept payments for your products, all services. If cash is not an available form of payment, there are luckily other options. 
Square. The square is a detachable device that you can hook up your smartphone to accept mobile credit card purchases. There are no monthly fees, contracts, or merchant accounts that need to be set up.
PayPal. PayPal is a great way to accept payments if you do not have cash or a credit card. The PayPal program allows business owners to transfer money from their bank accounts to their PayPal accounts then to others through a convenient app. 
Get on the Move
Going mobile is different for every business. Here are a few items that will help make your life easier. 
A two monitor portable workstation is perfect for anyone who works in an office or needs a computer to do business. These wheeled workstations are ideal for warehouses, factories, shopping malls, or kiosk stations. 
A 4-in-1 customizable make and beauty case. The life of a traveling makeup artist is unpredictable. Protect your makeup from dangerous elements such as heat, moisture, and sun exposure.
A Foldable Promotional Trade Show Table.  Customize our table with your logo and display your products professionally on this sturdy, smooth surface.   
Banner Backdrop. Display your company's promotions or sales when you use a large banner backdrop. 
Electric Lunch Box. If you're a baker, caterer, or personal chef, you know the importance of delivering hot delicious food. Keep your food warm and ready to eat in an insulated electric lunch box. 
Portable Salon Shampoo Bowl. If you're a stylist, taking your job outdoors could not only be a fun experience for your clients but you as well. Travel to your guest's backyard and practice your craft while enjoying the fresh outdoors.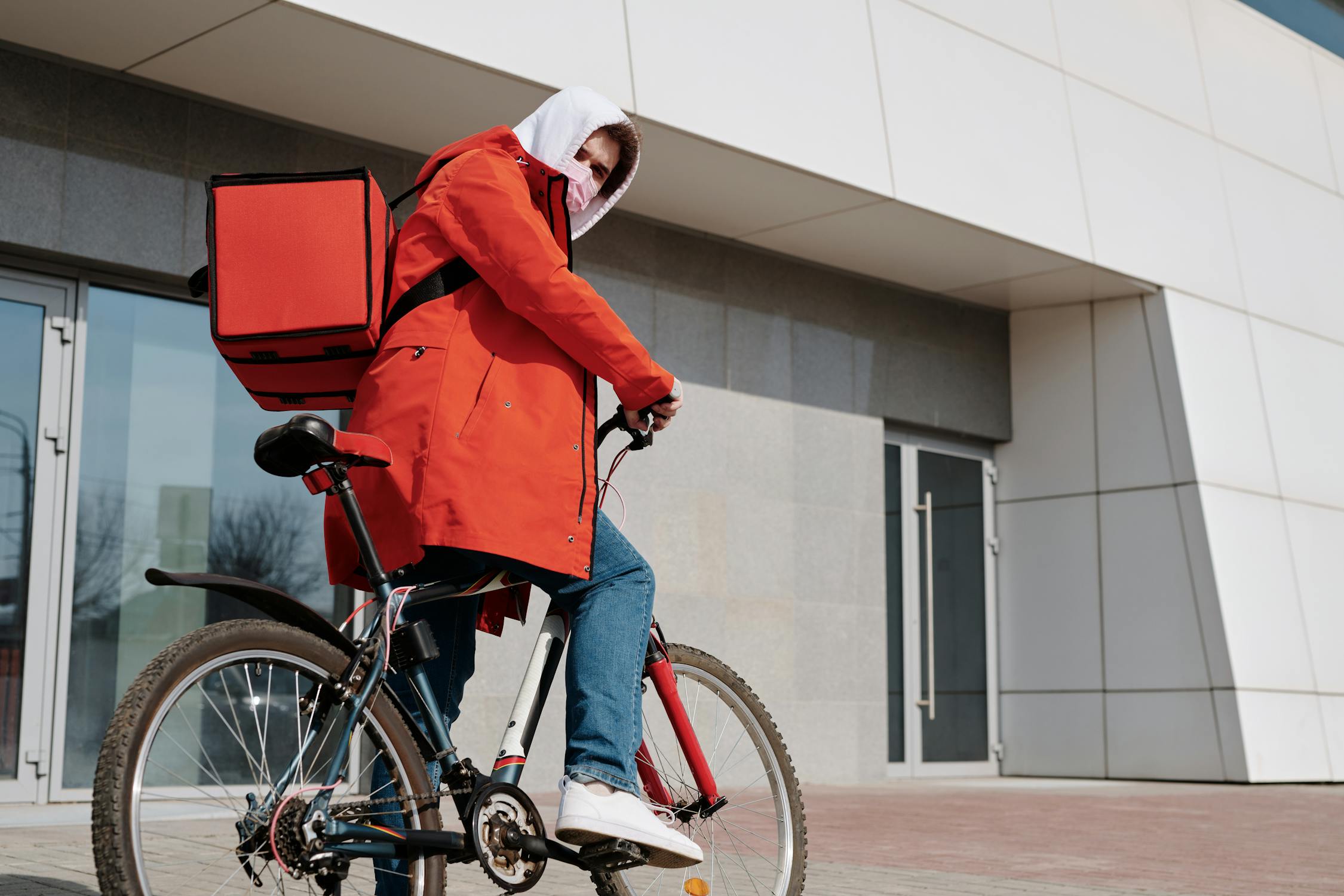 Safe Methods of Traveling 
For our safety, many states have additional restrictions applied to travel and the transport of goods. If you have decided to keep moving your business, then you need to follow the guidelines of your state. When possible, governments are still suggesting people stay six feet apart, even when traveling. So if you need to deliver or transport goods, consider solitary travel rather than public transportation. An electric bike or scooter can improve your delivery business as well as
add other benefits to your life. 
General Reopening Business Checklist
A lot of businesses are learning to adjust during these times. However, there are some ways you can make this transition much more comfortable. Before you reopen your business, be sure to have the following handy for the safety of yourself and others. 
Cleaning solutions and other chemical washing agents 

Additional Face Covering 

Temperature Monitor 
Take Your Business to the Next Level With Yescomusa
You need to adapt to modern times. Take the success of your business into your own hands when you decide to go mobile! For more tips and decoration ideas, enjoy our home and office collection for more insights on home renovations. Save on purchases when you join our Yescom Rewards Program and follow us on Facebook and Instagram for coupons and other sales information.
Are you interested in wholesale products? Then you know that not all wholesale distributors are created equal. While many wholesale vendors have suffered during 2020, we have strived by putting the needs of our customers first. Not only have been able to withstand the negatives of 2020 but we've actually grown our wholesale client base.
Though 2020 has presented many wholesale suppliers with challenges such as slow delivery, low inventory, and staffing issues we have kept the focus on our wholesale buyers and provided them with various options that we are sure will help them succeed. Whether you have a home business, retail store front, or offer a service, Yescomusa can help. Check out our office supplies, home goods, sporting goods, and electronics. We have what you need for your business.   
How Buying in Bulk Can Save You Money 
In order for your business to succeed, you're going to need the proper equipment. You can save money when you order your office supplies in bulk. From workstations to desk chairs we offer high-quality office supplies for business and company needs. Office supply wholesale allows you to save more when you buy more. If you're just starting your business, or you're doing some remodeling, Yescomusa is the perfect place to start. Furnish your entire office with us!
We all know that during these times, the
new normal is different
. Step into the new year better than ever before. Honor the time you have with your loved ones, safely, and remember- a little creativity can go a long way. 
PURCHASE- Earn 1 Reward Point for every $1 spent at Yescomusa
SAVE POINTS- Rack-up points.
200 points=$10 off coupon
500 points=$25 off coupon
START SAVING- Turn in your coupons to save on future purchases! Points never expire, so you can redeem as you like
Follow us on Social Media for more Coupons, Savings, and Announce